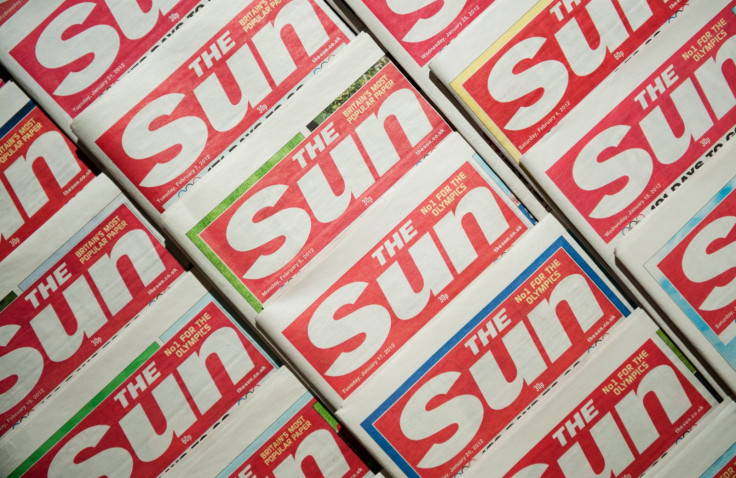 For over four decades Britan's best-selling newspaper, The Sun, has made a name for itself by publishing pictures of bare-breasted women on its third page. But with strong rumours that the feature will be scrapped, all this could be about to change.
Critics are already celebrating the decision to kill off the controversial feature, long-branded sexist and anachronistic, but is this simply entry-level progress in the fight to draw the curtain on the objectification of women in the media?
The decision to get rid of Page 3 follows a successful 28-month campaign, launched in September 2012 by Lucy Holmes, who asked the paper's editor to "stop conditioning your readers to view women as sex objects". With over 215,000 signatures and the support of a range of organisations, including Girl Guides, the success of the campaign is a historic moment for feminists who have campaigned against the feature since its launch in 1970.
But should we be celebrating just yet? The Sun's publisher, News UK (formerly known as News International), has made no attempt to hide the fact that Page 3 has simply moved online. While the tabloid has refused to comment, it told the Times, also owned by Rupert Murdoch: "Page 3 of The Sun is where it's always been, between pages 2 and 4, and you can find Lucy from Warwick at Page3.com."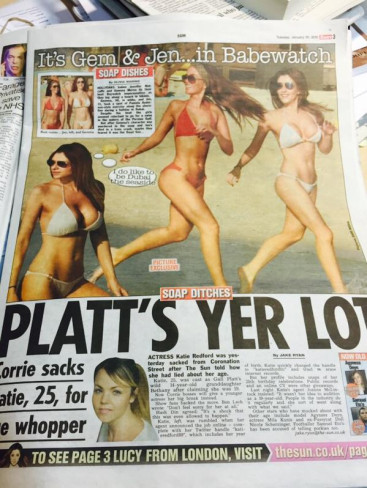 And if today's third page is anything to go by, not much will change at all. Underneath the headline "It's Gem and Jen... In Babewatch," three women frolic on a beach in bikinis. An advert at the bottom of the page reads: "To see Page 3 Lucy from London, visit: thesun.co.uk/page3."
News UK has said it may backtrack on the decision if it results in a noticeable decline in sales of the paper. Previously, the publisher has pointed out Page 3 remains popular with its readers and those who want rid of it do not buy The Sun.
But with the paper's sales rapidly shrinking, it would not be overly critical to assume the move was a tactical bid to entice readers into buying online subscriptions, rather than a stand against objectification.
It is hard to imagine Murdoch has turned over a new leaf when it comes to sexism in his media empire. Just last week, he was forced to apologise for an advert that used a woman in her underwear on all fours to advertise intern positions at News Corp Australia's Sunday Style.
This is the man who, after hinting the end was nigh for Page 3 on Twitter in September last year, asked: "Aren't beautiful young women more attractive in at least some fashionable clothes?" The introduction of "fashionable clothes" – or a swimsuit – places the sexism of Page 3 in the realm of women's magazines. This is, at least, a step forward of sorts.
Getting rid of Page 3 – replacing it with other masturbation fodder on Murdoch's website – will do little to improve the depiction of women in the media. Page 3 is a symptom of misogyny in the media, not the cause.
Naked women are still plastered over the Daily Star's third page and pigs will fly when the Daily Mail stops describing women as "flaunting their curves" – a phrase suggesting that any woman who leaves her house is gagging for a critical dissection of her appearance. The Mail Online's celebrity sidebar of shame is as shameful as ever but remains one of the newspaper brand's top-selling features.
The success of No More Page 3 is the sign of better things to come, perhaps eventually the removal of the online Page 3 and a crackdown on female objectification in the paper full stop. But for now, the "scrapping" of Page 3 is merely the digital revamp of a feature with huge publicity. News UK's move amounts to little more than jazz hands to distract from the bigger picture.