Super Bowl 2016: Fans offered Virtual Reality helmets with 'gaze-detection technology'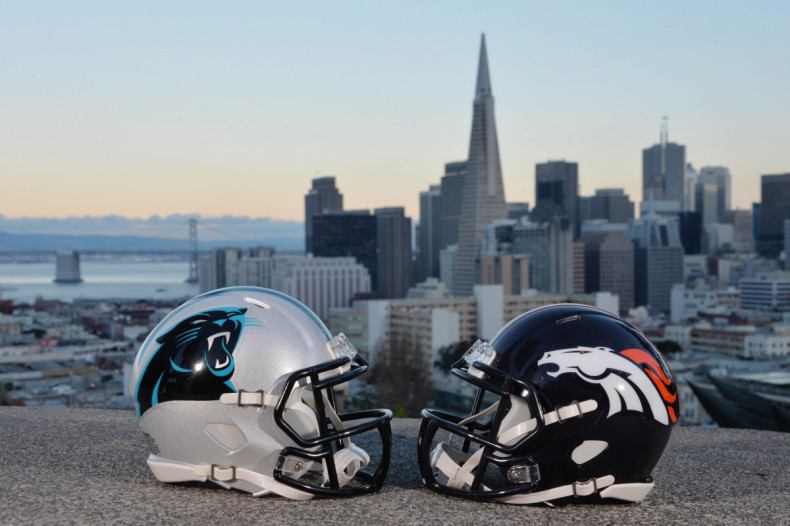 The big action may be on the Carolina Panthers taking on the Denver Broncos at Super Bowl 50 on Sunday 7 February, but for many, the real star is the technology at the sporting spectacular. The Matrix-style hi-tech is allowing more people than ever before an immersive, interactive experience.
Virtual reality helmets are offering "gaze-detection technology", which allows fans to work their way around the field to 'see' what the football players are focusing their gaze on. If they prove a hit, the VR helmets are set to go live for Super Bowl 2017.
Quarterback Challenge, from tech company SAP, uses a virtual reality headset, where fans can 'transform' themselves into a pro quarterback. Players can simulate "training" drills, from completing a pass in practice to leading their team to victory in a game-day scenario. Gaze-detection technology also allows fans to select the receiver they want to throw to and a handheld trigger will measure timing and accuracy.
The venue is the Levi's Stadium, home of the San Francisco 49ers of the National Football League, located in Santa Clara, California. Situated in the heart of Silicon Valley, the stadium is one of the most technologically advanced sporting sites ever built. The live action on the field is just the start of how sporting events are now viewed. Smartphones are used to tweet about the action, as well as to post photos of the latest play on Snapchat or send posts on Facebook.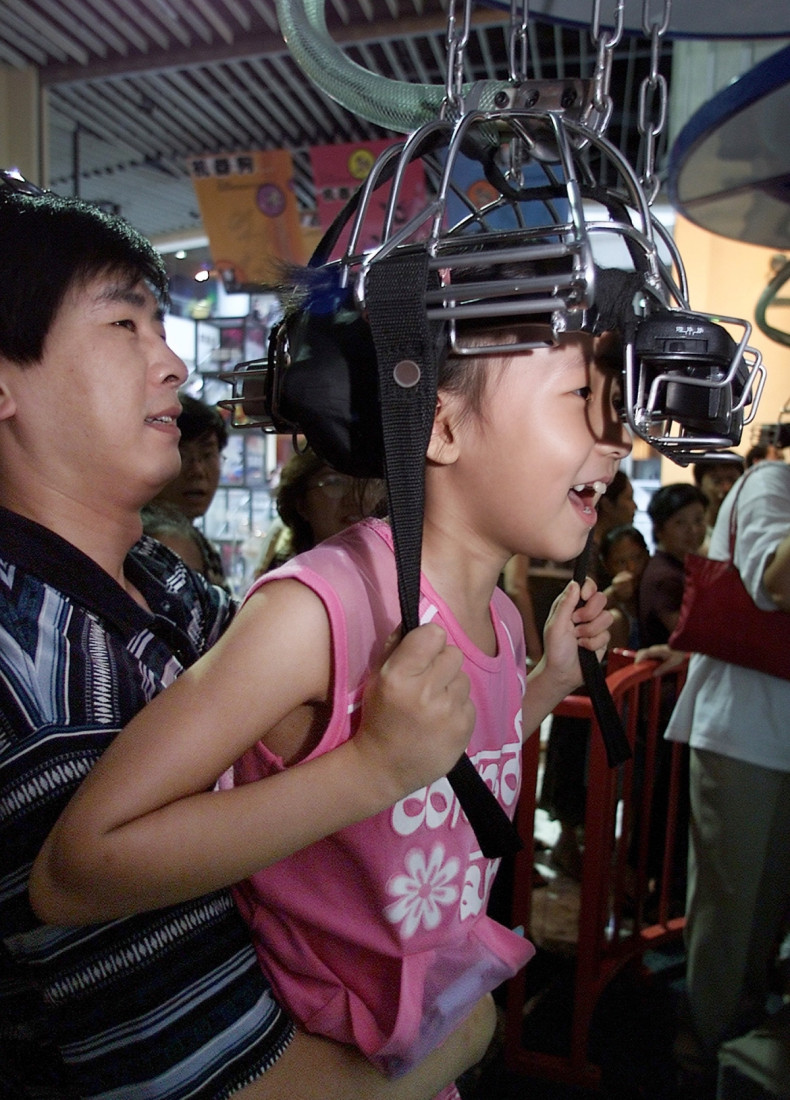 Facebook recently unveiled a new feature that allows people to view live stats, comments from friends, news stories and more by searching for the game. Twitter will also have special emojis for the Super Bowl and a separate tab for the game in the site's "Moments" feature, which allows fans to follow tweets about live events, including sports, by clicking on the lightning bolt icon.
Al Guido, the 49ers' chief operating officer, told CNET that technology has been an integral part of the Levi Stadium design since the beginning. "We built this stadium based on three pillars," he said, "technology, sustainability and the fan experience."
"Every year, fans [coming] to the Super Bowl become more connected and more tech-savvy, but this year presents an amazing opportunity in terms of technology, given Levi's Stadium's state-of-the art technology and the connectivity in and around Silicon Valley," Michelle McKenna-Doyle, NFL's chief information officer, said.
The Santa Clara stadium features 40 gigabits per second of Internet bandwidth, huge video boards and more cameras than other professional football venues, giving fans at least six different replay angles per play and ample Wi-Fi to use mobile apps to get food delivered to their seats, snap selfies and text their friends.
Net worth
The Super Bowl economy is worth nearly $1bn to the San Francisco Bay Area, according to Stanford University.
Designers of Levi's Stadium said when construction on the $1.3bn (£900m) venue started in 2012, the San Francisco 49ers co-chairman John York wanted a next-generation football stadium that reflected the area's culture of innovation.
Cameras have been fixed around the goalposts so that the football action can be shot from every conceivable angle and replayed on 200ft-wide screens.
"Sitting there in the Valley and surrounded by where the birthplace of technology is, there was a very high expectation of what would be done in the building," said Lanson Nichols vice president at HNTB and senior project manager for Levi's Stadium. "It's a platform that facilitates a lot of different things, not just the events, but the ability to host the technology and drive that as another element of the fan experience."
VenueNext CEO John Paul said a separate app will launch for Super Bowl 50 that includes extra features on top of what fans already get with the Levi's Stadium app, which the tech firm developed. The new app will allow the 70,000 people at the game to view a Super Bowl commercial once it airs on television, a live camera so attendees can see celebrities who are at the stadium, and express pick-up for merchandise.
About 30% of fans at Levi's Stadium use the stadium app during 49ers games, allowing them to watch video replays, order food, check a bathroom line, find better parking or explore the venue, Paul said.
Critics mutter that the software is so complex that spectators, who have paid up to $5,000 for tickets, will need to ask attendants for IT help. The tech-savvy stewards have been given the nickname of NiNerds – so called because the stadium is home to the San Francisco 49ers.
Fan village
More than a million people are expected to descend on the Bay Area to attend Super Bowl events, including at fan village called "Super Bowl City" that runs from 30 January to 7 February. For those who can't afford the eye-watering ticket prices of $5,000, or a luxury suite costing up to $600,00, the fan village is the place to play interactive football games where digital avatars and live videos pop up before them on giant video screens.
There's also a 15-foot-tall video wall and interactive games in a 40-foot-tall dome thanks to help from software company SAP. The company also developed an app so thousands of volunteers could participate in virtual training, navigate through events and communicate with others in real time.
Tim Bajarin, president of Creative Strategies, notes: "The experience fans are going to get at Levi's with this tech is the best of breed at this moment... it's a new level of connectivity and interaction with the content and services than at any other Super Bowl we've seen so far."