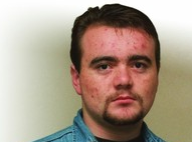 The world's worst superhero beat up a man and then set fire to his home as part of a deluded bid to save the day.
Shane Dobson, 36, pretended he was a hitman and was hired to beat up a man estranged from his partner.
Dobson attacked Steven Carr and put him in hospital with a collapsed lung. After the attack, Dobson wnt to Carr's home in Hull and set fire to it.
He then stayed behind to rescue residents trapped by fire in the surrounding block of flats.
He was convicted of grevious bodily harm and arson. Sentencing has been deferred for psychiatric reports after the judge heard he suffered from Munchausen by proxy syndrome.
People with the condition create problems to get attention. It is known colloquially as the "hero complex".
The court heard that Dobson tried to help firefighters put out the blaze at Carr's flat. He had to be dragged out of the way.
Hull crown court was told that a firefighter almost had to "almost punch him in the face to shock him into leaving".
"It was thick smoke and we were conducting a search and then, suddenly, there was a member of the public behind me. I was shocked because we were in there with breathing apparatus to carry out our job. It was beyond belief.
"It is the first time it has ever happened. We tried to get him out so we could get on with our job but he refused. He was clinging on to the door and he wouldn't let go."
Recorder Graham Hyland QC delayed sentencing for psychiatric reports, warning Dobson that he faced a long spell behind bars.
"I'm thinking particularly in terms of an indeterminate sentence under the dangerous provisions," he said.
Consultant psychiatrist Dr Jim Bolton told IBTimes UK: "The root of it [Munchausen syndrome] is thought to be when people have had childhood adversity and never learned how to be looked after or look after other people.
"The motivation is often that they want to be looked after. They are not doing it for any external gain, like when people make up injuries to claim compensation."