Supergirl season 2 finale live online: Tyler Hoechlin teases Superman and Kara's fight
'We spent a lot of time on this fight scene and then the stunt people did such a great job,' says the actor.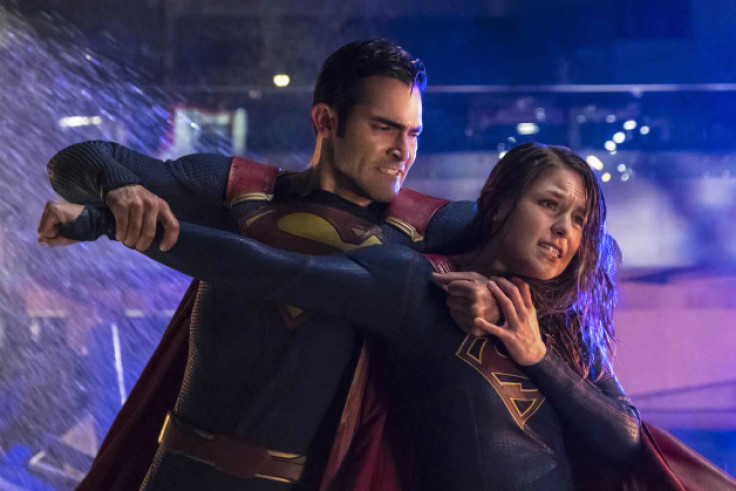 Supergirl season 2 finale will feature the return of Tyler Hoechlin as Superman, but not in a friendly way. The Kryptonian heroes will go head to head in one big battle in episode 22, which is titled Nevertheless, She Persisted. The episode will air this Monday (22 May) at 8pm EST on The CW.
The official synopsis reads as follows:
Supergirl (Melissa Benoist) challenges Rhea (guest star Teri Hatcher) to battle to save National City. Meanwhile, Superman (guest star Tyler Hoechlin) returns and Cat Grant (guest star Calista Flockhart) offers Supergirl some sage advice.
The previous episode ended with Superman punching Kara on Daxamite ship. Hoechlin spoke to The Hollywood Reporter about the twist and explained, "I can tell you that obviously Queen Rhea is there and we assume that she might have something to do with this. That's about all I can say about that."
He continued, "It was fun to open up the script and see something different for him. Exploring another part of him, everybody has things that make them angry or make them upset so to find what that was for him was cool to explore as an actor. I had done this character before, so it was nice that I got to do something fresh and new when I jumped back into it. There was even less pressure jumping back into it versus the first time around."
The Teen Wolf actor teased the Kryptonian heroes going head-to-head in the chapter. The 29-year-old told the outlet, "I know they've been teasing it as the battle of the century, and they definitely did not hold anything back. We spent a lot of time on this fight scene and then the stunt people did such a great job. I think everyone will be very pleased with how this looks."
"It's going to be an epic battle. Sometimes you do a fight scene and it takes half a day, sometimes it can take the whole day. This took multiple days. I'm really excited for people to see that," Hoechlin added.
Click here to watch The Flash season 3 episode 3 live via The CW app. You can also watch the episode online by clicking here (only in the US).
© Copyright IBTimes 2023. All rights reserved.