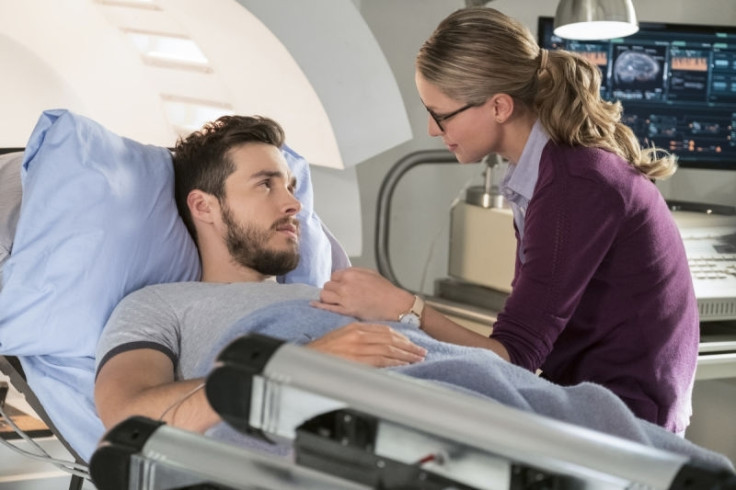 Superheroes aren't always lucky when it comes to love, and the woman of Steel is no exception. This Monday's episode (20 November) of Supergirl season 3 featured the return of Kara Danvers' love Mon-El, but with a huge time twist.
The Prince of Daxam, who disappeared into a wormhole in season 2 finale, returned in episode 7 titled Wake up, and revealed that he actually time-travelled into the future, and lived there for seven years.
To further complicate matters, Mon-El has a girl Erma in his ship whom he kisses after waking up from a coma and is later revealed to be his wife. Supergirl fans are not happy with the sudden twist and took to Twitter to share their opinions.
Responding to the heartbreak, one user wrote on Twitter, "Mon-El, no. Supergirl can't even get some love in the show, " another said, "I was so excited when I saw Mon-El, tears in my eyes. At the end of the episode I just felt detached and dull. This wasn't how I pictured him coming back. Couldn't even get excited about Reign."
A furious fan called it "bullshit" and wrote, "They brought back My baby Mon-El.. just so he could be married to another frigging woman. My God this is the biggest load of bulls**t in my life."
"Mon-El is married. I still can't wrap my head around it. Couldn't he wait for her? I mean cmon he really loved her," commented a user. A heartbroken user wants Mon-El to divorce Imra.
"Oh Mon-El, my heart is more broken than Kara's. It's a hard day for #Karamel shippers. It's good to have Mon-El back though! But seriously, can Imra die or does the future still believe in divorce? Because this can't be it, I'm too invested for it to end like this," the Tweet reads.
Previously, actress Melissa Benoist spoke to ComicBook.com and teased that Kara and Mon-El reunion was not exactly what fans would hope for. She said, "In Episode 7, it's pretty mysterious. I think this season, we've really delved into a different tone, a different atmosphere for Kara. "
"She's really figuring out how to own her alien-ness, if you will, and in turn I think she's finding her womanhood at the same time through grief and that grief is apparent even in the coloring of the show, so I think it's a long-- it won't be the reunion you expect,