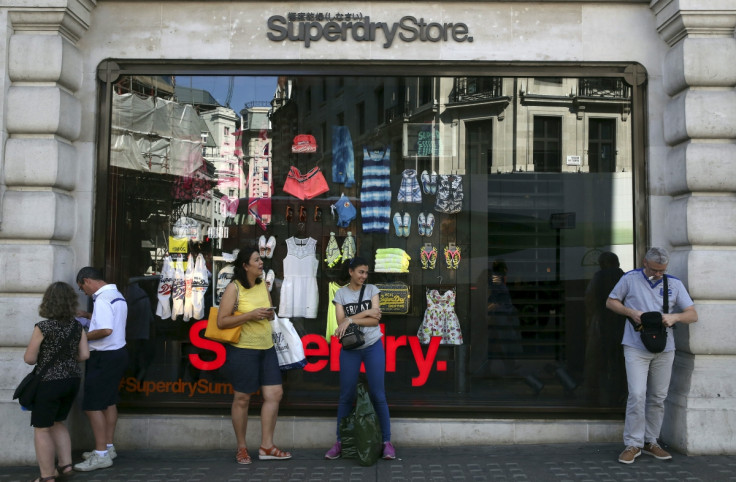 Julian Dunkerton, the founder of SuperGroup, in an effort to fund his recent divorce settlement has sold a minority stake in his listed company. Dunkerton raked in £53m (€68m, $77m) by selling 4 million shares, equivalent to about a 4.9% stake in his branded clothing company, which went public six years ago.
While the founder made £80m from the listing, he had then retained a 30% stake in the company. Now, even after the current stake sale, he holds 27.2% stake. This means he would continue to remain the largest shareholder of the company, which produces the Superdry brand. Post this stake sale, shares of the company declined 2.2% to close at £13.29 on Thursday (11 February) on the London Stock Exchange.
The move also follows Dunkerton stepping back from operating the company in 2014, after the appointment of Euan Sutherland, a former Co-op boss as the retailer's chief executive. It is understood that since this appointment, SuperGroup has maintained that Dunkerton could return to the role of product brand director, which is considered to be more creative.
Dunkerton founded the cult retail chain business from a market stall in Cheltenham about 30 years ago. Following this, 11 years ago, he created the Superdry brand by teaming up with James Holder, the fashion designer who is also known for launching the brand Bench.
The British fashion retailer even went on to partner with Demsa Group in August 2013 to expand its business into the Turkish market. It had then signed a five year exclusive franchise deal with Demsa to open a minimum of eight new stores in the country.
Dunkerton's stake sale is similar to the stake sale done by his co-founder Holder, who in 2013 sold £20m-worth stake in SuperGroup to facilitate his divorce settlement with wife Jesicca. However, analysts opined that Holder was selling the stake to make profits from the then rising prices of its shares.
The group, which has more than 500 stores and concessions in about 40 countries, had seen its share price increase sharply in 2015 after the announcement of its plans to expand into China and after making The Wire actor Idris Elba the face of its new premium clothing range.