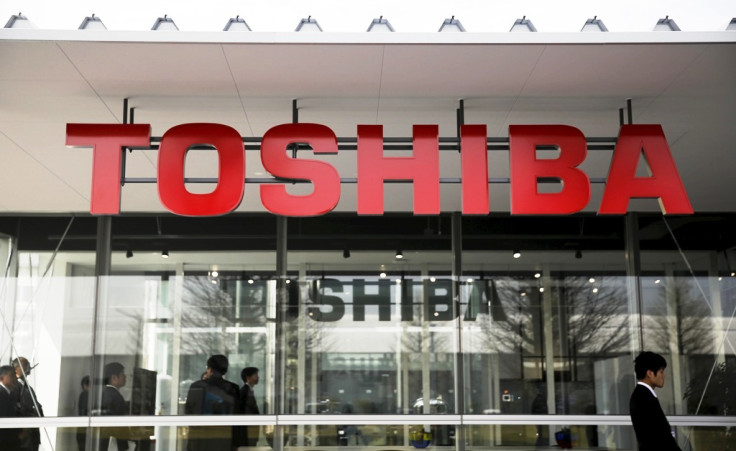 Toshiba recently announced that it could consider selling a minority stake in its semiconductor business. This would help the loss-making company raise funds in the wake of a recent accounting scandal.
Under this business division, the Tokyo-headquartered electronics company sells memory chips to smartphone manufacturers such as Apple. This business has emerged as is its breadwinner, after its other divisions such as personal computers, consumer electronics and nuclear operations have failed.
Masashi Muromachi, CEO at Toshiba, said his company would consider a stock market listing or a deal with another company but would retain control of the operation. "It is a core business for us, so we won't completely detach the business from the group," he said, adding that a complete sale was ruled out.
Continuous investment is required in the semiconductor business to maintain a competitive edge over Samsung Electronics and other peers. However, following the accounting scandal, Toshiba was included in the Tokyo Stock Exchange's so-called watch list, limiting its ability to raise funds by selling shares or bonds.
Toshiba is also in urgent requirement of restructuring after it revealed that many of its businesses have failed to report profits. In October, it agreed to sell its image sensor business to Sony Corporation. In July, it was reported that the company had sold its 4.6% stake in Finnish elevator maker Kone for €864.7m (£609.4m, $ 916.1m) in an effort to bolster its books.
Toshiba, apart from the semiconductor business, could also consider selling stake in Westinghouse, its US nuclear unit. Danny Roderick, chief executive at Westinghouse, said the Japanese company would limit the sale to the 20% stake it acquired from the Shaw Group in 2013 so as to maintain control of the nuclear unit. However, he added that Toshiba was struggling to find a buyer interested only in a minority stake.