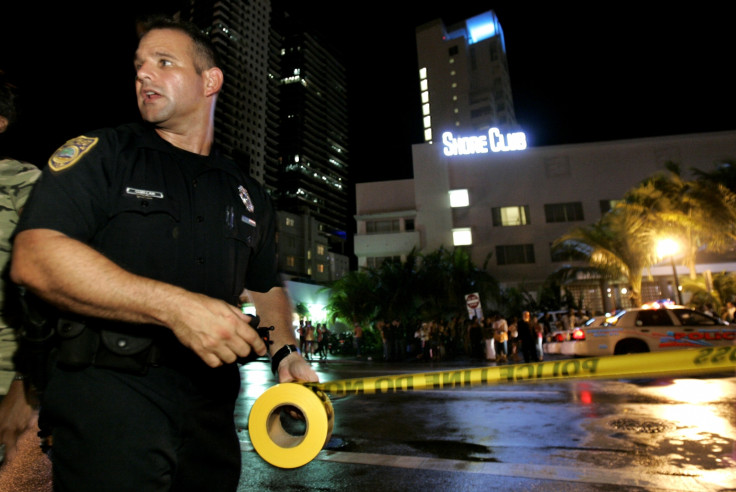 A supermarket employee brought two guns to work and fatally shot three colleagues before turning the gun on himself, Pennsylvania state police have said. Authorities said Randy Stair documented his plan and motive in detail online.
Stair began his shift at the Tunkhannock supermarket when the store closed at 11pm on Wednesday (7 June). Two hours later, he blocked the exits and took two pistol grip shotguns from a duffel bag before he began firing.
The victims were identified as 26-year-old Victoria Brong of Factoryville; 47-year-old Brian Hayes of Springville; and 63-year-old Terry Sterling of South Montrose.
Police said that after shooting his fellow employees, Stair fired other random shots inside the store and then shot himself in the head.
According to CBS News, one witness escaped unharmed. The witness, who reportedly called Wyoming County 911 dispatchers, was found by responding troopers along with the four bodies.
Police reiterated that the store was closed to the public during the shooting.
His deadly plan outlined online
According to USA Today, Stair detailed his plan in a video on 11 May and posted highly disturbing videos, photos, audio and journal entries before the attack. In his video, Stair said one of his co-workers goes on a break every night and "when he goes out, I'm going to block the emergency exits. I'm going to get palettes and I'm going to put them in front of the doors".
Taking occasional swigs from a beer bottle, Stair stared into the camera as he named the colleagues who would be present during the shooting. He also waved his shotguns and tried the barrel of each to see which would be a better fit, USA Today reported.
"What's going to happen in the future after this to prevent this from happening again?" Stair asked towards the end of the 37-minute video. "And the answer is you can't prevent it. You can only endure it."
In another document, Stair revealed he had been planning to die for more than four years and had been plotting the shooting for three to four months. He cited his depression in the document and in a video posted on 3 June for his family said that he would not seek help.
"That wouldn't be me," he said in the family video. Getting medication or undergoing therapy: "That's not me, never would be."
A mental health situation that spiraled out of control
District Attorney Jeff Mitchell said the attack was "a mental health situation that utterly spiralled out of control". Mitchell said that Stair also left behind a partially animated film he produced that praised the two teens involved in the Columbine High School massacre.
"We are deeply saddened by the events of this morning," Weis spokesman Dennis Curtain said in a statement. "The safety of our associates, our customers, and the surrounding community is our top priority."
CBS affiliate WYOU reported authorities called in a bomb squad to investigate the suspect's vehicle in the car park but ruled the scene all clear.