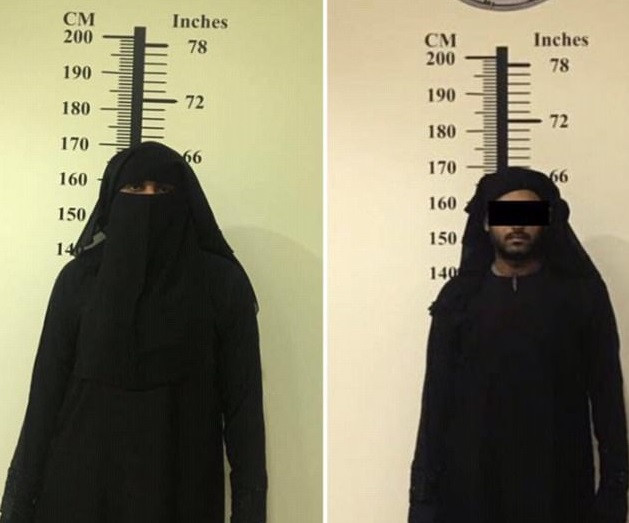 A man is facing the death penalty in Abu Dhabi after allegedly disguising himself in a burka to lure an 11-year-old boy to a rooftop where he raped and strangled the child to death.
Police in the United Arab Emirates (UAE) say that a Pakistani immigrant to the Emirate targeted the child after going for afternoon prayers and Quran recitation during Ramadan.
It was reported that the boy, named as Azan Majid Janjua, was reported missing last week after failing to come home from the mosque.
Major General Maktoum Al Sharifi, Director-General of Abu Dhabi Police, told Gulf News that he believed the suspect cross-dressed as a woman because he knew that the boy would not go anywhere with a man without permission from his parents.
The suspect is said to be the brother of the victim's stepmother, whose father is Pakistani and lives on the Gulf state.
The boy's mother is said to be Russian, and does not live in UAE.
Authorities believe that the boy was strangled to death with a rope after leaving from his Ramadan prayers at a mosque having been being lured to the top of the building where he lived.
It was reported that the child was found by air-conditioning technicians on the roof of the building where he lived, partially unclothed with his Quran lying beside him.
Police have not named the suspect they have arrested, who was apprehended within 48 hours of the discovery of the body after forensic evidence linked him to the brutal attack.
Some reports even suggested that the suspect may have already confessed to the horrific crime.
The boy's father, Dr Majid Janjua, 38, said his son never veered from the home without telling them. "He never went outside without our permission," said Dr Janjua.
"It is fate; Allah's decision. We have to accept it."
In the UAE, murder and rape can lead to a possible sentence of death by firing squad although these punishments are rarely handed down and often commuted to life in prison.
,