Supernatural fans will have to wait for several weeks to see their favourite Winchester brothers.
The newly released promo video for the next episode of the hit series confirmed that the show will shift from Tuesdays to Wednesdays.
Episode 15 is titled, The Things They Carried, which will air on 18 March, 2015.
Last week's episode titled, The Executioner's Song, brought back humanity's first killer, Cain, and pitted him against his successor, Dean.
The fight between Cain and Dean was undoubtedly the best emotional and physical confrontation this season. Although Dean did manage to kill Cain, it also brought back his worst fears.
Cain revealed in agonising detail that there was no cure for the Mark and that Dean is living his life in reverse. While Cain started his journey as a killer by murdering his brother Abel, Dean's final step in his journey will be killing Sam.
Cain tells Dean "Has it never occurred to you, have you never mused upon the fact that you're living my life in reverse? My story began when I killed my brother and that's where your story inevitably will end."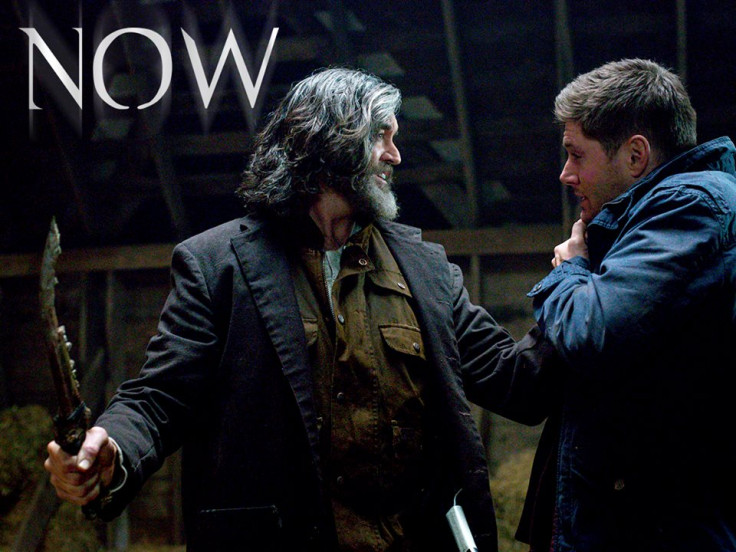 Cain continues, "It's called the Mark of Cain for a reason," and explains what awaits Dean if he lives.
"First you would kill Crowley. There will be some strange mixed feelings on that one, but you have your reason, you will get it done, no remorse. And then you will kill the angel Castiel, now that one, that I suspect would hurt something awful."
Cain holds the First Blade to Dean's neck and continues: "And then, then would come the murder that you will never survive, the one that would finally turn you into as much of a savage as it did me...Your brother Sam. The only thing standing between you and that destiny is this Blade. You're welcome, my son."
If Dean does in fact fulfil his fate, then he will be a savage murderer, haunted by the deaths of Castiel and Sam, for the rest of his days.
With that burdensome destiny now hanging over his head, Dean is one step away from losing himself entirely. As Sam notes to Castiel towards the last moments of the episode, "Dean is in trouble."
Will season 10 end with the Mark of Cain fuelling Dean to kill his brother?
Viewers know of the deep bond the Winchester brothers share, so Dean will most likely regain control of himself and put the First Blade through his own chest before killing his own brother.
Let's not forget Dean's words, "I would go down swinging when the time came."
In the same episode, Rowena tries to pit Crowley against the Winchester boys, and by the end she is successful in her endeavour.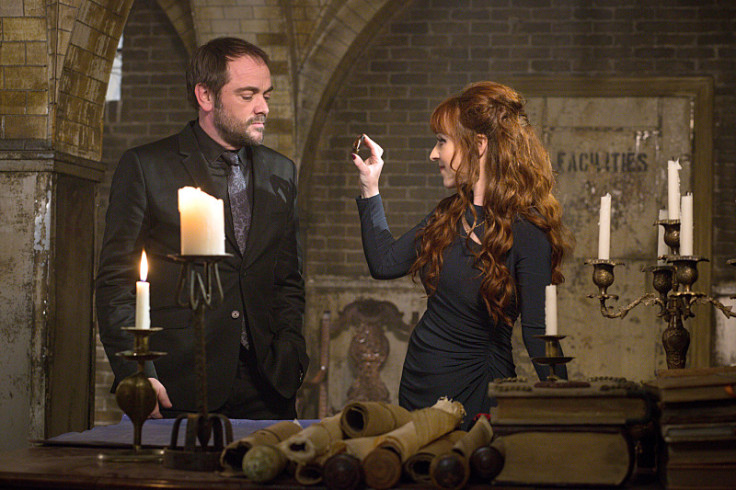 Rowena (Ruth Connell) tells her son, Crowley, that the Winchesters are not his friends after Dean lied to him about the First Blade. Dean was supposed to give back the First Blade to Crowley after killing Cain (Timothy Omundson) but Dean gives the weapon to Castiel (Misha Collins) instead.
Going by a new promo Crowley will plot against the Winchester brothers, and follow his mother's advice.
"I have Sam and Dean wherever you want them" Crowley tells Rowena in a new promo.
The promo also teases the return of Metatron, who was last seen in episode 10, where he tells Sam that he knows how to get rid of the Mark of Cain.