Supernatural season 10 returns with an all new episode tonight, 3 February, 2015, at 9pm on The CW.
Episode 12 is titled About a Boy, where Dean is turned into his 14-year-old self.
Click here to watch the episode online.
The official synopsis reads as follows:
Looking to get Dean (Jensen Ackles) out of the bunker, Sam (Jared Padalecki) finds a case for him and Dean to investigate - people are disappearing into thin air with only their clothes left behind. Sam and Dean suspect fairies or angels, but the truth turns out to be much more shocking - Hansel (guest star Mark Acheson), from Hansel and Gretel lore, is kidnapping people and turning them into their younger selves to placate the evil witch (guest star Lesley Nicol). Unfortunately, Dean finds this information out the hard way after he becomes Hansel's next victim and reverts to his 14 year old self.
Jensen Ackles in a new interview talks about Dean Winchester's struggle with the Mark of Cain and what to expect in the upcoming episodes.
Ackles told The Hollywood Reporter: "Clean Dean" is what I call him, but the spoiler alert is that it doesn't last that long. As we will see in the next episode, he starts to teeter a bit. It's kind of against his fabric; it's against his code; it's not who he is."
"And sure, he can clean it up a little bit, but at the end of the day, he's a burger-and-fries kind of guy, so I think the mentality of wanting to get a clear head and wanting to make some new life choices is a good thing, and that will continue to carry on, but from an audience's perspective, I like my Dean a burgers-and-fries-and-beer kind of guy!" he added.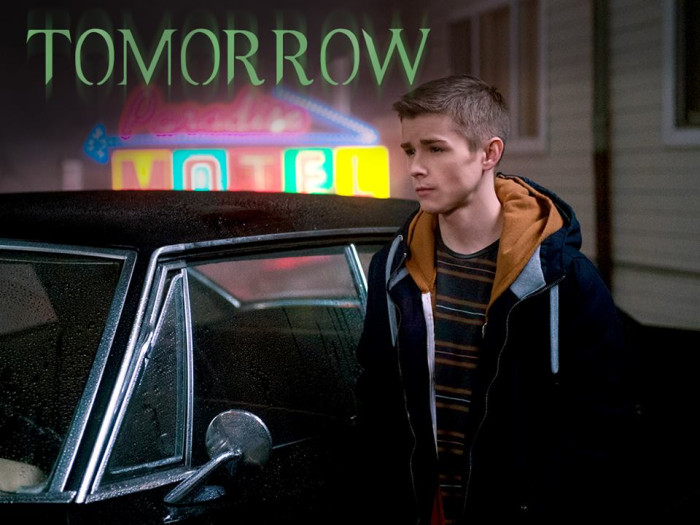 Jensen also praised Dylan Everett who plays a young Dean in this week's Supernatural installment.
"He (Dylan Everett) knocked it out of the park," Ackles said and added, "Here's a kid who's played a young version of Dean before, but it was Young Dean, and here and now he was challenged to play Present Dean in a younger body, and to come onto a set and to take on a character that's been portrayed by another actor for [so many] years, and to put in the performance that he did.
"I as an audience member and as a huge fan of the show and as someone who is highly protective of this character that I have been playing for the past 10 years, I was very impressed, and I was very pleased," he added.
Watch all the promos here: