It's almost that time of the year again when all our favourite stores put everything but the roof on sale and we rush out to sift through rails of reduced goods as we battle though the summer sale mayhem.
Signs and stickers with letters in shocking yellow and red colours scream: EVERYTHING REDUCED, EVERYTHING MUST GO, FINAL DAYS OF SALE, 50% OFF! Marketing publicity designed to entice and seduce us, sending us into a summer sales frenzy. But if you are not careful you could easily end up trading your hard-earned cash for useless clobber or collapse with exhaustion.
To help you survive and navigate the sales IBTimes UK put together some top tips;
Prepare & Plan
It sounds like an obvious one but you really need to map out where you are going to be shopping, the stores you plan to visit and what times they open. It's best to aim to get there before the doors open, that way you're more likely to grab the best bargains before anyone else gets their hands on them and before it gets too busy.
Try before you buy
The sale period is notoriously busy, so much so that fitting rooms are always brimming with shoppers. A good idea is to go out before the sale starts, try on the item you fancy in your size and then return when the sale proper kicks off. You will save yourself a lot of bother. Similarly, with electrical gagets do your research beforehand, go to the store and test out the product because once that sale starts shop assistants are going to be too busy to give demonstrations.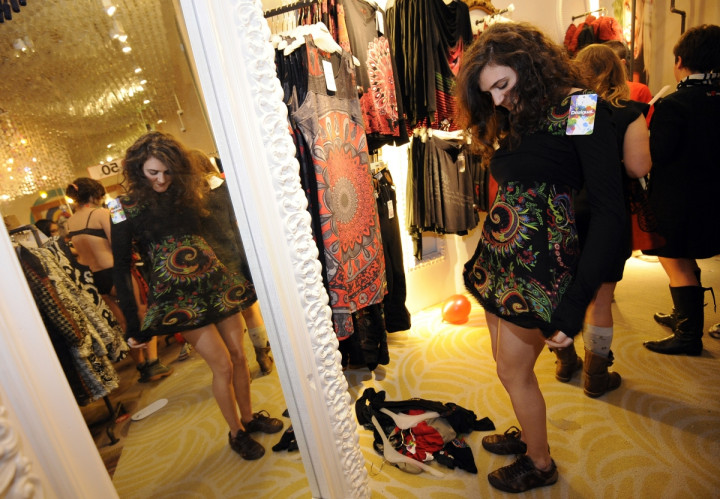 Wish-list
Make a wish-list of the items you have been eyeing up for some time, that way you will venture out with a rough idea of what you want and will avoid missing out. Don't fall in to the trap of buying an item just because 'its a bargain', that Neon Yellow dress or MC Hammer pants might have seemed like a good idea at the time but they will go straight to the pile of junk at the bottom of your wardrobe and stay there.
Refreshed
In between pacing up and down the shop floor and in and out of fitting rooms it's easy to get hot and bothered and nothing will ruin your sale experience quicker than being uncomfortable, choose comfortable footwear and schedule in time for a quick iced coffee and cake pitstop (A perfect excuse to go to Starbucks).
Think Seasons' Ahead
Just because it's the summer sale it doesn't mean you have to stick to summer items, it's often worth purchasing good quality items that are better suited for Autumn/Winter such as jumpers, cardigans and jackets and then storing them away for when the cold weather returns.
Toiletries
Department stores often reduce perfume and bath sets from good brands like Gucci, Armani, Hugo Boss, Sancturary and Ted Baker which can either be saved up for birthday and christmas presents for loved ones or if you want to treat yourself to a major pamper session.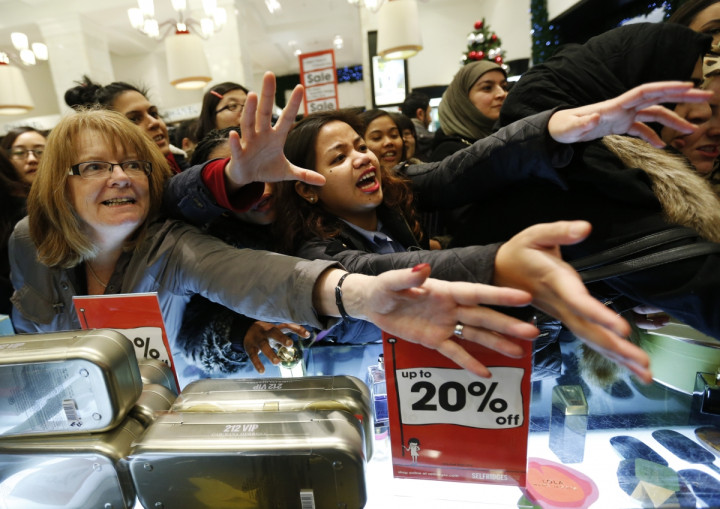 Classics
Stick to classic items such as Jeans, leather hand-bags, jackets and footwear that you can't go wrong with rather than the tye-dye kimono or cowboy hat you will never actually wear. Electrical goods and household items are always a good choice as well.
Extra Discounts
What a lot of people may not know is you can get further discounts for various reasons, sometimes if you sign up to a store mailing list you are automatically entitled to 10-20% off your next purchase. Perhaps you have a loyalty card that offers a discount, maybe you are a student or hold a corporate discount card. Some stores have a policy that discounts and promotions aren't valid during sale periods but others don't so it's always important to check with the store manager.
Travel Arrangements
Where possible go to a shopping centre that has parking facilities or arrange for someone to meet you, that way you won't have to struggle on public transport laden with all your bags of bargain-buys.