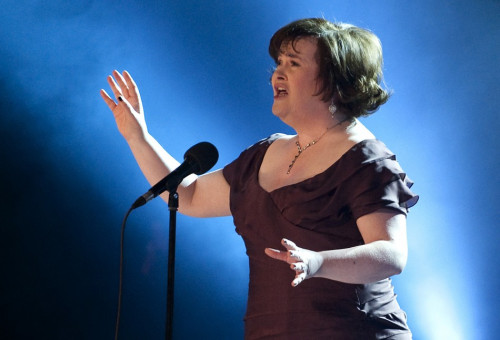 Susan Boyle might well be living the dream, but proving that fame hasn't gone to her head, she's applied for a second job at her local betting store, just in case.
The 52-year-old singer, who found fame on Britain's Got Talent, and has gone on to perform for royalty and tour the world, is seemingly yearning for a bit of normalcy in her life.
Boyle dropped in on her local bookmakers Ladbrokes, in her home town of Blackburn, after spotting an advert for a cashier.
The singer left deputy manager David Corr stunned when she walked in and expressed interest in applying for the job, which pays the minimum wage of £6-an hour.
Corr told The Sun on Sunday: "Susan Boyle walked into the shop and inquired about the job advertised in our window. We were all in shock."
A local resident said that Boyle was interested in the role as a way of helping her to integrate in the local community.
"She explained she was really keen on working there and she lives nearby. Obviously she doesn't need the money so I think she saw it as a way of getting her out of her house and taking her mind off things."
A spokesperson for Ladbrokes confirmed the report saying: "Susan came in to the shop and asked about the part time position. She had previously applied for a job with us before she was famous.
"There must be something in the Britain's Got Talent water as Alesha Dixon worked for Ladbrokes before finding fame."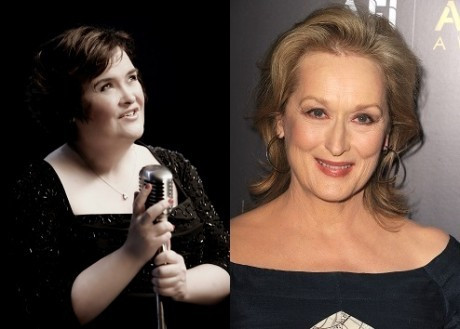 And there's no special privileges for Boyle, who was advised she would have to apply for the role online, through the Ladbrokes careers website, just like everyone else.
The singer had previously applied for a job at the bookmakers prior to winning fame after her audition on Britain's Got Talent in 2009.
Her rendition of 'I Dreamed a Dream' from Les Miserables, famously left Simon Cowell speechless.
Meanwhile, Meryl Streep is reported to be in talks to portray Boyle in a biopic of her life, charting her rise to fame, while a stage musical of her story is also in the making.