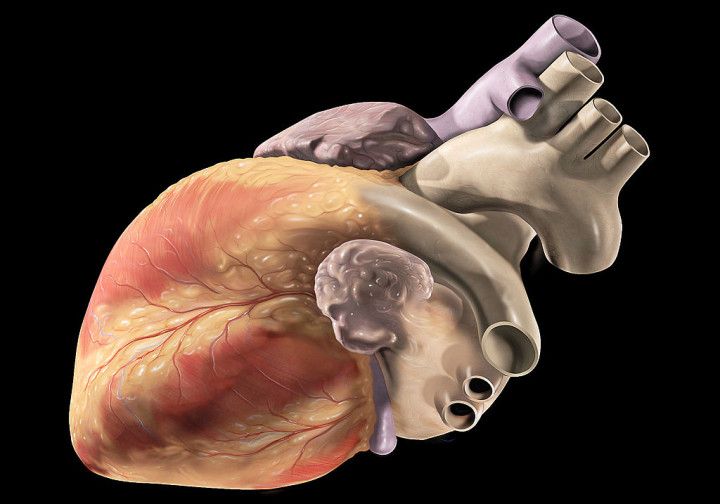 A man has been arrested after police caught him eating the heart of another human 'with a knife and fork,' local media in South African has reported.
The incident took place in Cape Town, where the man was spotted by a witness "digging from the body and stuffing his face".
A 35-year-old Zimbabwean man has been arrested in connection with the murder.
The man, whose identity has not been disclosed, had visited his ex-girlfriend Nomonde Soloshe, believed to be in her 50s, and her new boyfriend Mbuyiselo Manona, 62, at their house.
The heart-eater allegedly gave Soloshe some money to buy a liquor at a nearby store.
When the woman returned, she was told by tenants who rent a flat attached to her property not to enter the house.
"I forced my way in. That's when I saw a pool of blood," Soloshe explained. "I ran outside to ask for help from neighbours."
A witness, Nkululeko Mpambo, said he saw the attack from his window, but was too scared to intervene.
He said he saw a man sitting next to Manona's body on the bedroom floor.
"His hands were bloody and he kept digging from the body and stuffing his face."
Mpambo said when he followed police to the bedroom the perpetrator had a piece of the heart dripping from his mouth.
Police spokesman Captain Frederick van Wyk said police were called to the house at about 10.30pm on Tuesday evening.
"At the scene police found the suspect, a Zimbabwean national, eating the heart of a human with a knife and fork."
"[The police] were informed that the victim had been stabbed on the left side of his chest and in his neck, and had a bite mark on the right side of his face."
The man who has been arrested is due to appear in court soon.
Manona's sisters – Ntozanele, Nomonde and Thembela Manona – said they could not accept their elder brother's death.
The motive of the brutal act is still unclear but jealousy seems to be the reason.
Clinical psychologist Ian Meyer described the act of removing Manona's heart as a "primitive symbol of triumph".
He told news website Times LIVE such behaviour was not common in South Africa.
"Cannibalism is not common but it exists. A lot of research has to be done. The police will have to determine if he was mentally defective when he allegedly committed the offence," said Meyer.