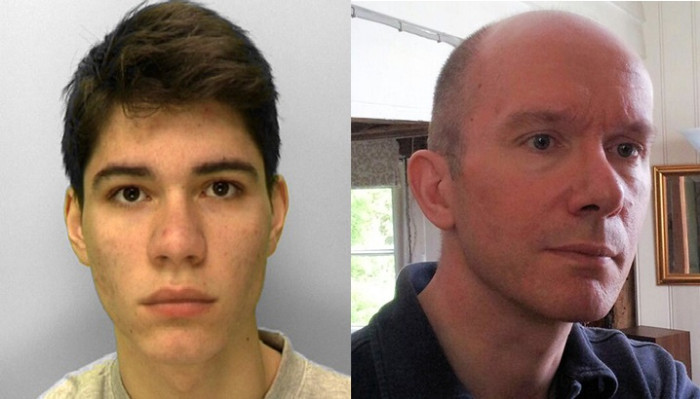 A teenager from Sussex has been found guilty of the gruesome murder of a man he met via dating app Grindr and killed in order to pay a £400 drug debt. Ben Bamford, 18, went to the home of George Osborne's treasury aide Paul Jefferies, 52, to have sex with him and steal his money.
Lewes Crown Court heard that Bamford and Jefferies had met several times previous. They lost touch for a while but then made contact via Grindr. Bamford went to Jefferies' Grade II-listed cottage on 23 February 2016, having earlier received messages from a drug dealer to whom he owed money.
Investigators found that Bamford's mobile was connected to the older man's Wifi between 9.34pm to 10.57pm GMT. He savagely murdered Jefferies using knives and candlesticks, during which he apparently wounded himself, and fled in the victim's grey Audi TT.
Two friends took Bamford to hospital where he said he had self-harmed. In hospital a friend took a picture of Bamford smirking as he raised his finger, the Mail Online reported.
The body of Jefferies was found two days later when officers went to his home after being contacted by a concerned colleague. They found Jefferies in a blood-spattered kitchen with a tea towel over his head. He had suffered over 40 injuries including a slashed throat and partially-severed thumb, the BBC reports.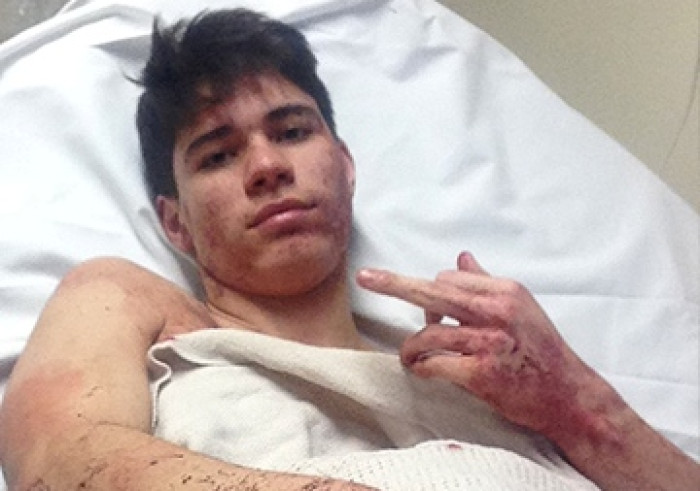 Bamford went to Eastbourne Police Station on 27 February 2016 with his mother, where he claimed he had been in a fight in Mayfield. When arrested on suspicion of murder Bamford claimed the older man had forced himself on him and he acted in self-defence, but his claims were rejected by the jury.
Bamford, of Crowborough and now 18, will be sentenced at a later date. Detective Chief Inspector Tanya Jones of Surrey and Sussex Major Crime Team said:
"This was a horrific attack by a teenage boy who preyed on his victim with the aim of exploiting him for money. The level of violence he inflicted on Paul Jefferies was extreme and then he fled the scene in his victim's car. He showed no remorse, smirking for a selfie photo just hours later."