Swansea Defender Chico Flores Explains Training Ground Clash With Teammate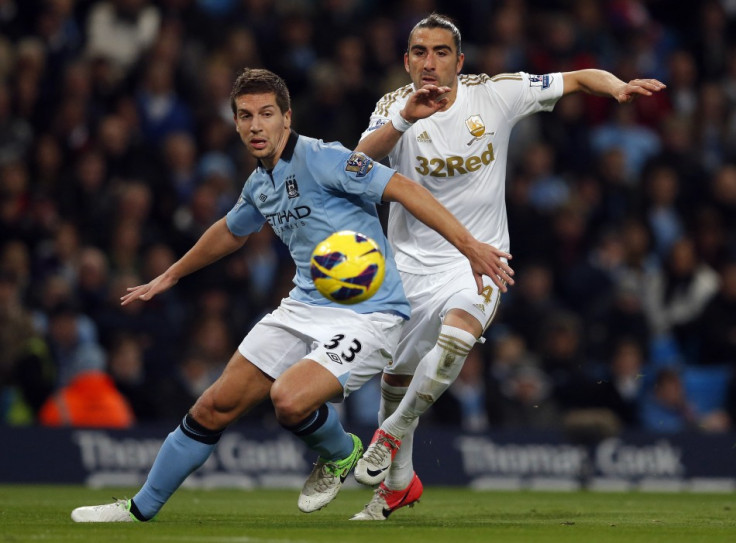 Swansea City centre-back Chico Flores has cleared the air over a recent incident with team mate Garry Monk despite claims the Spaniard threatened his teammate with a brick following a furious row during a training session.
Reports added that police were called to defuse the row although the officials did not take action against the Spanish defender.
The 26-year-old has explained himself in an interview with Spanish newspaper Marca that although there was an argument there was no physical confrontation between the two defenders.
"I would like to clear up what happened. It was nothing more than an exchange of words between teammates, which could happen in any football training session or dressing room. At no point I threatened anybody, and definitely not with a brick.
"My relationship with Garry has always been, and still is, very good. In fact, we spent yesterday afternoon together.
"Any player knows that these things can happen in training sessions, especially when there's a bit of tension because results aren't going the right way," Chico added, with Swansea without a victory in their last eight league games, leaving them just three points off the relegation zone.
"Now we need to be united and beat Birmingham City on Saturday in the FA Cup. Swansea for ever," Chico said.
Some reports also claimed that the centre-back recently walked out of a senior team meeting at the club and that the group of Spanish players at Swansea have a bad relationship with the rest of the squad.
However, the Spaniard said: "I consider myself a respectful person and a good teammate. I always try to think of the group and create a good atmosphere. My teammates will say the same thing."
© Copyright IBTimes 2023. All rights reserved.