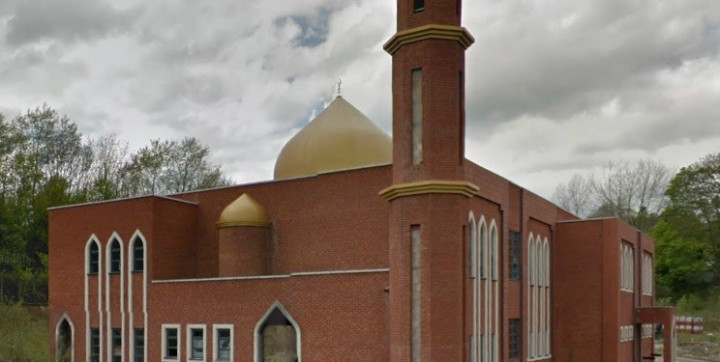 Police are investigating after vandals broke into a mosque in Worcestershire and spray-painted the walls with racist graffiti, including swastikas.
Officers say the damage to the Redditch Central Mosque on Jinnah Road occurred between 2.00 and shortly before 4.30am on Wednesday 26 June.
The intruders forced their way in via a gate outside the mosque, which is currently being refurbished, and sprayed the graffiti onto walls and at least half a dozen windows using paint taken from builders' cabins on the site.
It is not known at this stage whether anything has been stolen. West Mercia Police are now patrolling the area and forensic examinations are ongoing.
The mosque has been attacked by vandals on several occasions over the past few years. However Superintendent Kevin Purcell, commander of North Worcestershire police, said: "For as long as I can remember the relationship between the Muslim community in Redditch, the police and the wider community would best be described as excellent."
Purcell insisted the offenders will be brought to justice, adding: "Due to incidents happening nationally targeted patrols have been put in place and these will now be further increased as we will not tolerate mindless attacks of this nature.
"I will be arranging meetings with the chairs of the mosques, local civic leaders and the Independent Advisory Group to reassure them of our commitment and determination to do everything possible to prevent any further such incidents and track down those responsible for this attack."
The attack occurred a few days after a home-made explosive device was found at a Walsall mosque. The incident was recorded as a hate crime and is being investigated by Counter-terror police.
Police have said there is no evidence to link the two incidents.