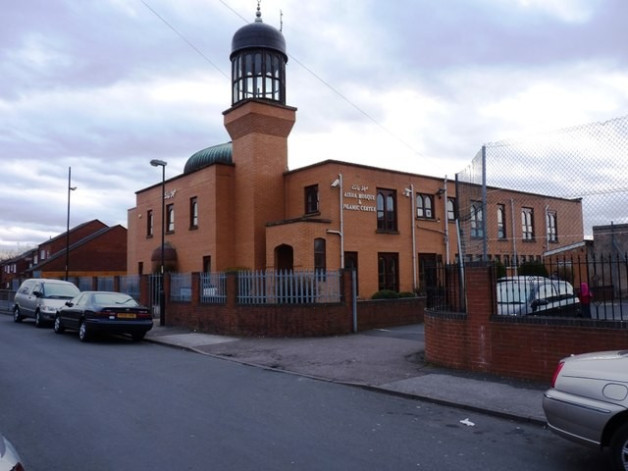 Police are treating an incident in which a suspicious item was left near a Midlands mosque as a hate crime.
The object was discovered on Friday 21 June, but police were only called at about 10.45pm when it was brought into the Aisha Mosque and Islamic Centre in Walsall.
Police evacuated 40 homes in the vicinity of the mosque and cordoned off the area while bomb disposal experts investigated the scene.
Supt Keith Fraser of the West Midlands force said detectives were pursuing a "number of lines of inquiry" and that the object had been made safe, though police would not confirm what it was until further tests are carried out.
He said that most residents had now returned to their homes, and that the mosque re-opened on Sunday 23 June for prayers.
"Officers are continuing to work hard to establish what the item is and how it got there but the incident is being treated as a hate crime although the motive for placing the item near to the mosque remains unclear," he said.
Residents spoke of their shock at being woken by police hammering on their doors early in the morning.
Among the 150 asked to leave their homes was Linda Pepe, who lives with her son Ricardo near the mosque.
"There was a bang on the door like they were breaking it down and the police were there waiting," she told the BBC.
"They told us to get ready as soon as possible and follow them to a bus and be taken to town hall and that's all we knew first thing this morning."
Mosque spokesman Zia ul-Haq said the discovery was "totally out of the blue" and the mosque's authorities did not know who had left the item there.
He said: "We found a suspicious item which we did not consider to be serious but as a precaution we thought that we would call the police and bring this to their attention.
"They have taken this very seriously and they have supported us wholeheartedly and we are very grateful to the police and the local authority.
"We are not suspecting anybody, we are leaving it in the good hands of the police."
Supt Fraser appealed for the public's help in identifying who had left the item.
"We have launched a full investigation into the suspicious item that has been found, and what's going to be the key to this is the public's help," he said.
"So if anybody saw anything over the weekend I'd like them to call police on 101 or Crimestoppers 0800 555 111."