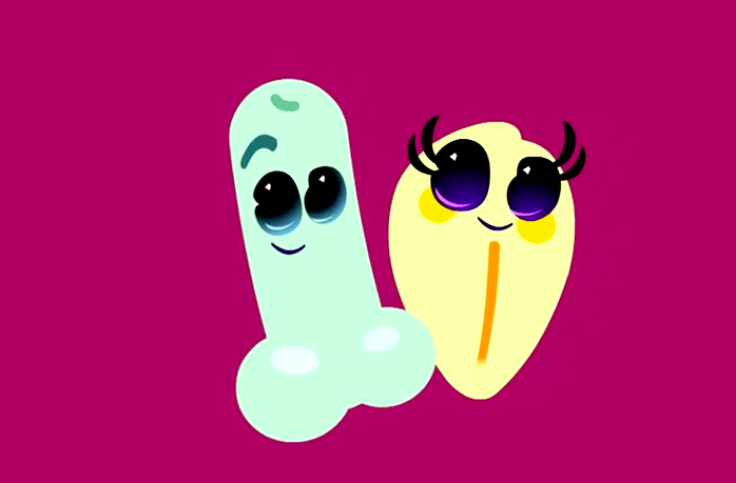 A cartoon song featuring vaginas and penises dancing and smiling on Swedish children's channel Barnkanalen, is drawing major criticism from parents.
The cartoon song featured on Barnkanalen, which is similar to the popular BBC children's channel CBeebies in the UK, was produced as part of a Swedish programme, Bacillakuten, to educate children between three to six about the body.
The controversial cartoon song goes: "Here comes Willie at a run, he has no pants. Twinkle is cool, you better believe it, even on an old lady ... Willie and Twinkle, what a great gang!"
Furious parents took to the children channel's Facebook page with one parent saying "let the kids be kids!"
Another angry commenter wrote: "What on earth? What the hell? Is this supposed to be educational?"
Several other parents protested by saying they will no longer tune into the channel while others hailed the educational cartoon.
"Don't listen to all the conservative parents who are afraid of nudity. It is completely natural and something that is beneficial to the children if they learn," said one commenter.
Johan Holmström who has written and performed the song took to the defence and said, reported The Guardian, "I feel sorry for those parents who get upset, this is a harmless music video."
Holmström previous songs include: "Pee, farting and pooping", "I like slime", and "Molluscs in my pants".
The channel's executive producer, Kajsa Peters also weighed in saying: "We aim our programmes at children, but most parents watch them with the kids and we hope we make it easier for them to talk about and explain things.
"When there is so much discussion and debate maybe that means it's something society needs."
Others took a more satirical front with Caroline Ginner, the project leader for children's programming at education broadcaster UR saying: "Let's keep the secret that children have vaginas and penises until they are 18.
"Probably they won't notice anything in their pants before then, and once they do, then this disgusting thing will be hopefully covered in guilt and shame."