Sweden: Meet Prince Nicolas Paul Gustaf - the newest and tiniest member of the royal family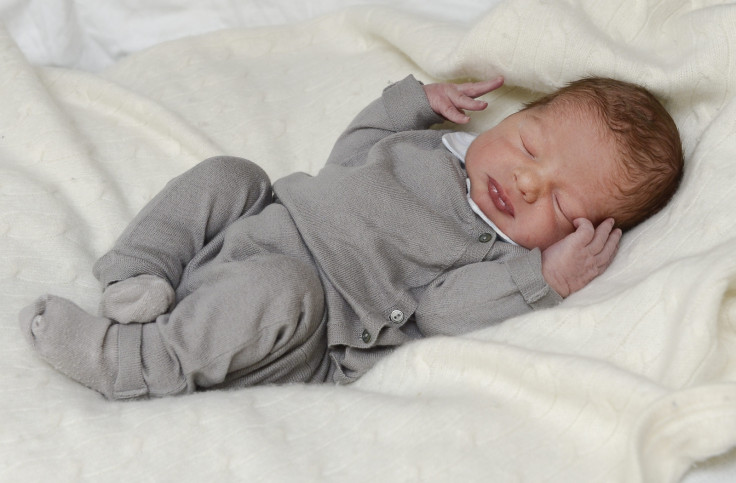 The Swedish royal family's newest addition finally had his name revealed. The baby boy, who was born on 15 June, is named HRH Prince Nicolas Paul Gustaf, Duke of Angermanland, the royal family announced.
The healthy little prince, who is sixth in line to the throne, was born just days after his uncle Prince Carl-Philip married 30-year-old Sofia Hellqvist in Stockholm at the Chapel Royal of the Sveriges Kungahus.
Prince Nicolas Paul Gustaf is the second child of 33-year-old Princess Madeleine and her 40-year-old banker husband Christopher O'Neill. Big sister, Princess Leonore, was born in February 2014.
O'Neill told a crowd waiting outside of Danderyd Hospital that everything had gone well when the two siblings met. "I think [Leonore] mistook him for a doll. But it couldn't have gone any better," the proud father said.
According to People Magazine, Nicolas comes from the Bernadotte family, the lineage of the Swedish royal family. Paul is the name his father and grandfather share, while Gustaf is in honour of his maternal grandfather, King Carl XVI Gustaf.
The baby is registered under the Bernadotte family name, official documents reveal.
In the first photo released by the royal family, Prince Nicolas is seen wearing grey cotton trousers and matching sweater. Prince Nicolas weighed in a 6.7lbs and was 19.3 inches long.
© Copyright IBTimes 2023. All rights reserved.