A court in Sweden has awarded a man almost £10,000 after he was imprisoned for four months, wrongly suspected of being an Isis terrorist. However, they can't find him.
The Syrian citizen did a serious stretch behind bars after an arson attack on a Shia Muslim community centre in Malmo just over a year ago. He was picked up by police earlier this year and detained at length, before being cleared by a judge on 13 October.
Now authorities say he is entitled to 97,000 kronor (£9,000, $11,900) for the time he spent incarcerated, but no one can track him down. There are suspicions he may have left the country.
The man's disappearance is just the latest twist in a highly unusual case, which rose eyebrows when Isis claimed responsibility for the blaze, which did not claim any lives and was not widely reported outside of Sweden.
Investigators established that the Syrian had tipped-off Aamaq, the Isis news agency, about the fire. They seized his computer and found Isis propaganda and instructions for making a detonator.
But the prosecution were unable to prove that he had started the fire. In its ruling, the court said: "It appears to be obvious that [redacted] sympathises with [Isis], something which could indicate he had a motive to start the fire, but does not prove that he did."
After he was cleared, the incident was downgraded from a terrorist attack to an arson incident, European news site The Local reported. No other suspects have been charged at the present time.
Sweden's security agency Sapo wanted to deport the man because of his sympathies with the so-called caliphate, which has seen its territories in Iraq and Syria almost entirely wiped out in recent months.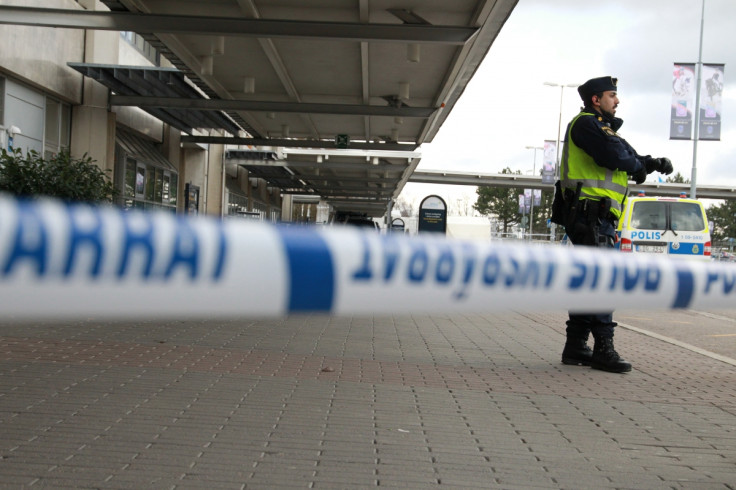 But the volatile situation in Syria means that individuals cannot be returned against their will and he was released after being found innocent of the attack and dropped off the radar.
Whether the lure of a £10,000 compensation payment will be enough to lure him back to the surface remains to be seen. The Swedish newspaper Sydsvenskan caught up with his lawyer and asked him if it was possible the Syrian was still living in Sweden without documentation.
Lard Ederman replied: "That must be the case. And he must be looking after himself somehow. How, I don't know."
In February the White House included the blaze on a list of "under-reported terror attacks", despite The Local and other Swedish outlets reporting extensively on the case.