This is the moment a convicted sex offender is chased from his home by an angry mob. Shaun Parrott, 44, escaped jail earlier this week after trying to groom a child for sex. Following the news, some of his neighbours decided to take the law into their own hands.
Police had to rescue the troubled man after his windows were smashed in by a large crowd congregating outside his flat on Mackenzie Road in Leasowe, the Wirral. Hundreds of people jeered and chanted "nonce" as he was marched to a patrol car by officers.
One man even bangs on the police car window as Parrott, who used the online name "Bimale RapeMe", was driven off towards secret temporary accommodation.
Perverted Parrott was exposed by paedophile hunters, who posed as a 13-year-old girl – 'Amy' – on the dating app Qeep, and connected with him in July.
When 'Amy' told him she was only 13, he praised her honesty and asked: "Are you a virgin honey, or a naughty girl?"
She said she was a virgin, and he replied : "Cool. Do you want to have sex, learn all about it? I'd like to teach you."
The pair arranged to meet for sex but Parrot cancelled at the last minute because he feared she would go to police. The pair continued to chat online and their conversation turned dark on 2 August when Amy did not respond to a message and Parrott got angry.
He wrote: "Answer me right now b**ch. You're making me angry. I want a pic of you now b**ch and one of your Mum."
He demanded naked photos from Amy and sent her a picture of an erect penis, though not his. He claimed to have previously had sex with an eight-year-old and when Amy said she had younger relatives, he said: "I want them too".
But, unbeknown to Parrott, who has mild learning difficulties, 'Amy' was actually a fake account run by the Newcastle-based paedophile hunters Dark Justice.
Speaking to IBTimes UK in 2015, the group's two founders said they were motivated by incidents of child snatching in their local town, and because police cuts had meant officers didn't have the resources to tackle the problem of child grooming.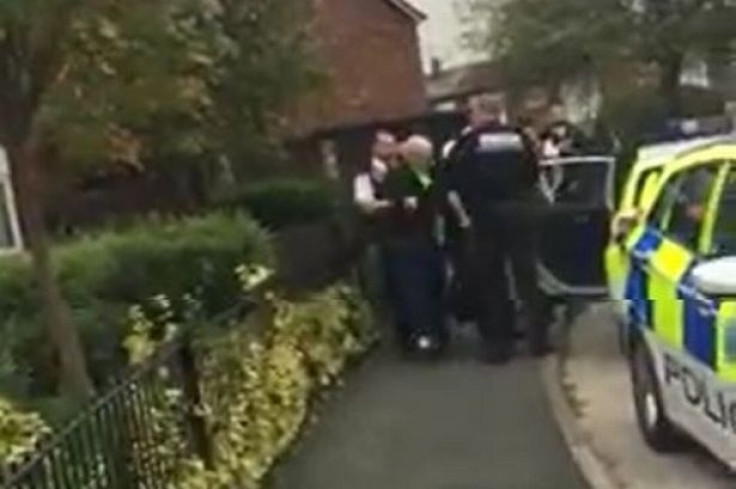 The hunters said: "When people message us, within the first three minutes we will always say: 'I'm 14 years of age, I'm just on here to make friends. Then they start talking back and nine times out of 10 they start getting very sexual.
Parrott was handed a 12-month prison sentence, suspended for two years, and ordered to sign the sex offenders register. He was also told to attend a 10-day sex offender rehabilitation course. The judge said that a prison sentence "won't address the underlying factors that give rise to these offences".
A spokesman for Merseyside Police told the Liverpool Echo: "Officers were called to Mackenzie Road at 3.35pm following reports a window had been smashed.
"Upon attending the address a large number of people had gathered outside and a male inside the property was removed for his own safety."