A drug smuggler flew from Barbados to the UK with £115,000 ($150,000) of cocaine strapped to his body – but was rumbled by government agents at the airport.
Barbadian Andrew McCollin, 57, was paid to carry a kilo of the Class A drug into Britain through Manchester Airport in September last year. The National Crime agency (NCA) said the haul was worth £38,000 pure and three times that on the street.
Border Force officers were waiting for McCollin. They pounced on him at the airport and asked him to lift up his shirt, revealing clear packets of the white powder wrapped around his body with a bandage. He was sentenced to four years and six months in prison in October 2016 after admitting importing cocaine.
The conspirators behind the plot – an Englishwoman and another man from Barbados – were jailed for a combined 24 years this week.
NCA officers arrested Gillian Weldrick, 53, of Huddersfield, at Manchester Airport, where she had gone to collect McCollin along with the cocaine. Investigators established that she and Ortis Dexter Ollivierre, 45, had paid for and arranged McCollin's flight.
They also discovered several unexplained payments of thousands of pounds made by Weldrick to Ollivierre in Barbados. He was picked up by officers at Gatwick when he flew into the UK in May this year.
"In this case the criminals were bringing in cocaine, but once set up smuggling routes can be used to bring in everything from firearms to victims of modern slavery," NCA operations manager Jon Hughes said.
"Bringing to justice those who try to undermine the security of our border is a key part of the NCA's mission to protect the public from serious and organised crime."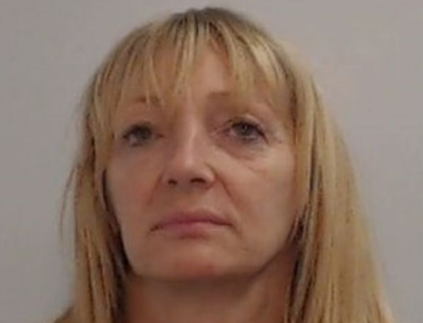 Weldrick and McCollin were each jailed for 12 years on 18 October after being convicted for money laundering and conspiracy to import cocaine.
There were 371 cocaine-related deaths in 2016, up 16% from 2015 and 167% since 2012, according to the ONS.