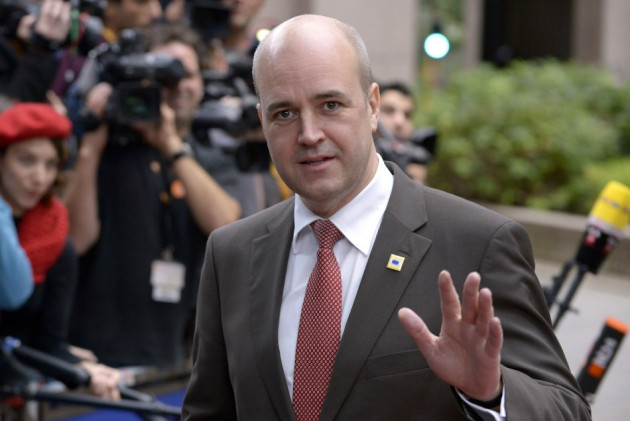 A man believed to be Fredrik Reinfeldt's security guard has been shot dead inside the home of the Swedish prime minister.
Sweedish newspaper Aftonbladet said the security guard took his own life. He is believed to have been discovered by a colleague after he returned from his lunch break.
Towe Hägg, spokesman for the police in Stockholm, said: "I can confirm that we have a deceased husband. He died inside the Sager Palace. There is no evidence of crime, but we will send technicians to the scene."
Police were called to the prime minister's property, Sager Palace, at just after 1pm and found a man had been seriously injured. Police and ambulance are still at the house in Stockholm.
Dagens Nyheter newspaper says that the deceased was inside the part of the building where there is a guard, but that he had permission to be there.
Reinfeldt and his family were not at the property when the incident occurred, the prime minister's press secretary Roberta Ahlenius said.
Sirpa Franzén, press secretary for SAPO, said Norrmalm Police were responsible for investigating the incident, but added they are aware the shooting took place. Franzén said the incident had no connection with the government or parliament.
Reportedly, a team of forensic scientists have now arrived at the scene.
Aftonbladet said the prime minister was visiting the tabloid newspaper when he received the news, after which he left in a car with other bodyguards.
This follows news from yesterday that a man who attacked a bodyguard outside the prime minister's offices in August had been released on bail and deported. The 24-year-old Brazilian was armed with a knife when he attacked Reinfeldt's bodyguard.