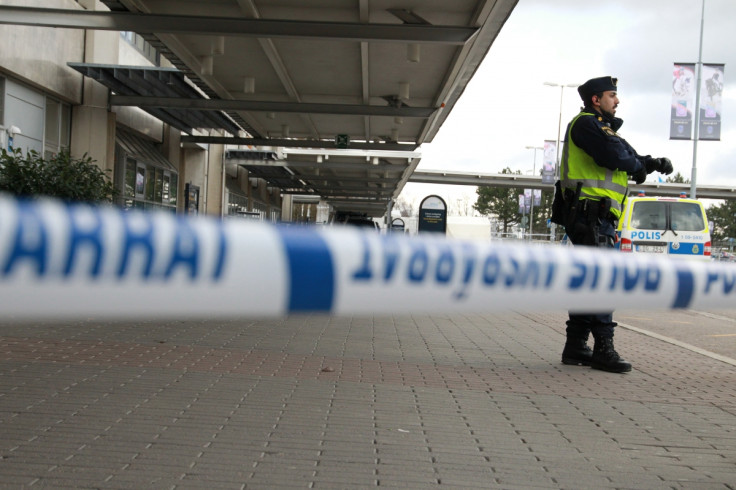 The US has urged its citizens in Sweden to avoid crowded places over reports an Islamic State (Isis) cell was planning to strike Stockholm. The warning came after Swedish media said security services received information from Iraqi authorities that a commando of IS (Daesh) militants had travelled to the country to carry out an attack on civilian targets.
The US Embassy in Stockholm wrote on its Facebook page it could confirm Swedish Police were "actively investigating a potential terror threat". "US citizens should exercise vigilance when in public places or using mass transportation. Be aware of immediate surroundings and avoid crowded places," the message read.
It also advised its citizens to exercise particular caution during religious holidays and when attending large events. On 26 April the Expressen daily quoted Iraqi security sources as saying that seven or eight IS fighters had infiltrated Sweden.
Another Iraqi official later told American broadcaster NBC that the militants were Iraqi nationals who arrived in Europe last year amid the hundreds of thousands of migrants that reached the continent via Turkey. The official said the information was passed over to Swedish intelligence.
Sweden's security service, known as SAPO, confirmed they were "working to assess information" without specifying its exact contents. Local media speculated IS might plan to target celebrations for Sweden's King Carl XVI Gustaf's 70th birthday on 30 April.
In December 2010 an Iraqi-born Swedish national with ties to the UK set off a car bomb before detonating a suicide vest in a busy shopping street in Stockholm, killing himself and wounding two passers-by.
The reports came as terror threat levels remain high across Europe after the attacks in Paris and Brussels that left a total of more than 150 people dead in November and March. Earlier this week, James Clapper, US director of National Intelligence, warned that the open borders policy was being exploited by IS to establish sleeper cells in Europe adding there was growing evidence that groups in the UK, Germany and Italy were planning more attacks.
The UK Foreign & Commonwealth Office has not updated its travel advice for Sweden, which already contains a general warning of possible terrorist attacks.
"There is a general threat from terrorism," the advice reads. "Attacks could be indiscriminate, including in places visited by foreigners. There is considered to be a heightened threat of terrorist attack globally against UK interests and British nationals, from groups or individuals motivated by the conflict in Iraq and Syria. You should be vigilant at this time."