Swedish socialite Britt Tidelius accused of racially abusing hotel staff
Court was told Tidelius abused a guest and staff member at a 5-star Knightsbridge hotel.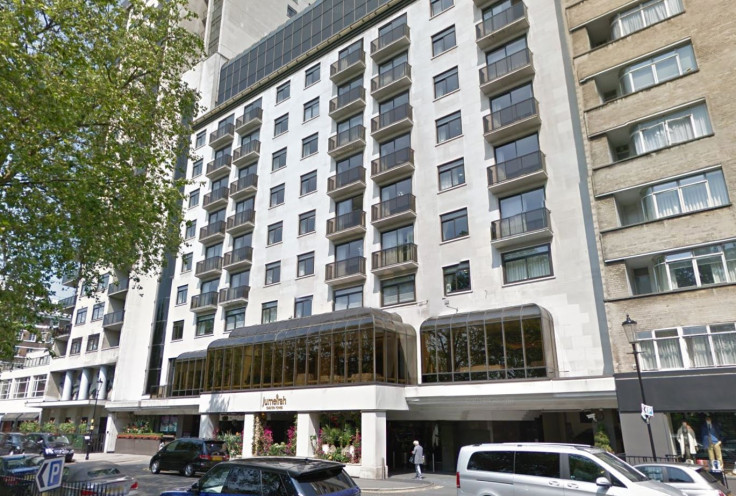 Britt Tidelius, a Swedish art critic, is accused a launching into a racist tirade against Confus Nekea in March before going on to attack staff member Jurgita Tiauteriene in May. The assault was alleged to have taken place at the exclusive Jumeirah Carlton Tower Hotel on Cadogan Place, Knightsbridge, London, where Tidelius has been a resident for several years. Tidelius denied charges of assault by beating and racially aggravated abuse at Hammersmith Magistrates Court on Friday.
Carly Loftus, for the prosecution, describing the attacks at the London hotel, said that on March 12 Nekea asked if she could charge her phone while in the hotel restaurant, which she was given permission to do so. Loftus said that Tidelius was "annoyed" by the disturbance and confronted Nekea over it.
Fifteen minutes later as Nekea went back to check her phone, Loftus said Tidelius told her: "What are you doing here? You should go back to your country, you monkey. You belong on the trees," before being escorted away from the scene.
On May 18, Loftus said Tidelius approached Ms Tiauteriene, alongside two other members of staff, and launched a verbal attack demanding to know "what the f**k are you doing here, tell me your name".
After Tiauterine gave her name, the court heard Tidelius responded: "it's not a f*****g English name, go to your country tomorrow. You are nothing".
Loftus said Tidelius "held her hand low to the floor, suggesting the member of staff was lower than her," before and hitting Tiauteriene on the forearms and spitting on her.
Speaking in defence of Tidelius, Philip McGhee described the 81-year-old as a woman of "good character" and insisted that the incident "did not happen in the way they suggest, or did not happen at all".
Tidelius was granted unconditional bail and a trial was set for 14 December.
© Copyright IBTimes 2023. All rights reserved.