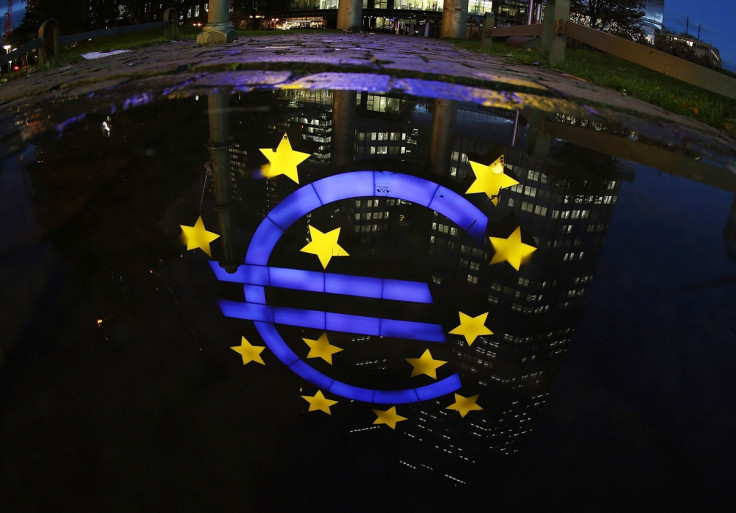 Credit Suisse recently warned the eurozone could collapse in the event of a fresh downturn or recession in Europe. Economists at the Swiss bank in a research note titled "Close to the edge" said the recession would unleash a political turmoil which in turn would cause the euro, the region's common currency, to buckle under pressure.
The economists added that the fate of the European Union (EU) was in the hands of its policymakers. It was understood to be their responsibility to ensure avoiding not only a slump in its economy but also to put an end to the anti-euro populism. Peter Foley of Credit Suisse said: "The viability of the euro is contingent on the current recovery. If the euro area were to relapse back into recession, it is not clear it would endure."
The Swiss bank said the recent market volatility and the increased credit stress in the banking sector were worrying signs of deterioration in Europe's economies. In February, fears over a sell-off in the European banking sector gathered pace after the Stoxx Europe 600 Banks Index, the gauge of the banking sector in Europe, recorded its sixth consecutive weekly decline, the worst streak since 2008. "The near-term outlook for economic activity, as well as the risks around it, has shifted materially downwards," Credit Suisse said.
The warning comes ahead of a crucial policy meeting scheduled by the European Central Bank (ECB) next week. It is expected that the ECB could announce fresh interest rate cuts and other quantitative easing methods at this meeting.
Benoit Cœuré, executive board member at the ECB, said: "[Its policy stance could not] become a source of uncertainty [for markets]. In the still fragile environment we face today, what is essential is that policy works to reduce uncertainty."
He agreed the central bank's move into negative interest rates could have adverse effects on the European banks. "We are well aware of this issue. We are monitoring it on a regular basis and we are studying carefully the schemes used in other jurisdictions to mitigate possible adverse consequences for the bank lending channel," Cœuré added.
Despite the oil price decline and the asset purchases by the ECB, the last 3 months of 2015 saw eurozone's 19 member states grow by just 0.3%. The eurozone's gross domestic product (GDP) is still below its pre-financial crisis peak, which is not the case with the US and the UK, according to The Telegraph.
Adding to the woes of this slowing growth in the continent, the eurozone returned to deflation in February. This raises fears that Europe is stuck in a trap of low growth, where it would be unable to battle its mounting debts. Apart from this debt, rising unemployment and falling asset prices would increase the anti-euro populism, the Swiss bank opined.