Swiss franc best performer in January and Canadian dollar the worst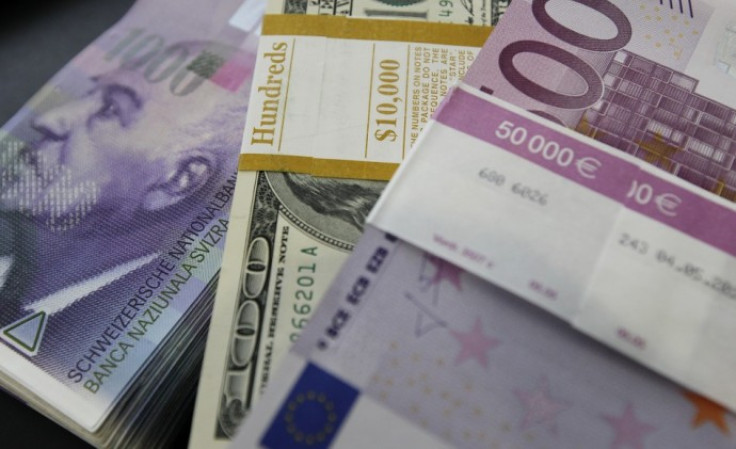 The Swiss franc has been the best performer among G10 currencies in the first month of 2015, while the Canadian dollar has been the worst, reflecting the surprise central bank decisions.
Most currencies in the group are down, showing the overall strength of the US unit. The USD index that hit a 12-year high is up more than 11% so far in January.
Against the US dollar, the franc is up more than 7% while the loonie is down 8%. The other currency in the positive zone is the Japanese yen which is 1.4% up, data compiled by Finviz showed.
The New Zealand dollar is the next worst performer which is down close to 7% followed by the euro at 6.75%. The Australian dollar comes next, down 4.8%, and the UK pound lower by 3%.
The reason behind the franc's rally was the Swiss National Bank's decision to scrap the EUR/CHF floor rate as the central bank found holding the floor highly expensive with increasing euro supply.
The big surprise from the SNB on 15 January saw the franc ending around 20% up against the dollar, the euro, the yen and the pound, affecting Swiss exporters. However, the Swiss currency has pared almost half of the gains against most of them, bringing relief to exporters.
The big fall in the Canadian dollar came after the Bank of Canada unexpectedly cut the main lending rate to 0.75% from 1% at the 21 January policy review. Also, data from Canada ten days ago had shown the unemployment rate rising to 6.7% and housing activity weakening more than expected.
The European Central Bank announced a 1.1bn euro stimulus package as expected in the 22 January policy review helping keep the losses in the single currency.
BoE minutes
Meanwhile, the minutes of the most recent Bank of England policy meeting revealed that the only two members who had been demanding a rate hike since August turned to the hold side, making the decision to keep rates a unanimous one.
In addition, data for December showed that disinflation was deeper than expected in the eurozone and the UK while the inflation rate turned out to be a positive surprise in the US.
The Federal Reserve policy decision on 28 January kept the hawkish tone, underpinning the market bias to keep accumulating the greenback dumping other currencies like the euro and the pound.
The Q4 consumer price inflation for Australia too was less than expected as per January data, weighing on the Aussie dollar.
© Copyright IBTimes 2023. All rights reserved.