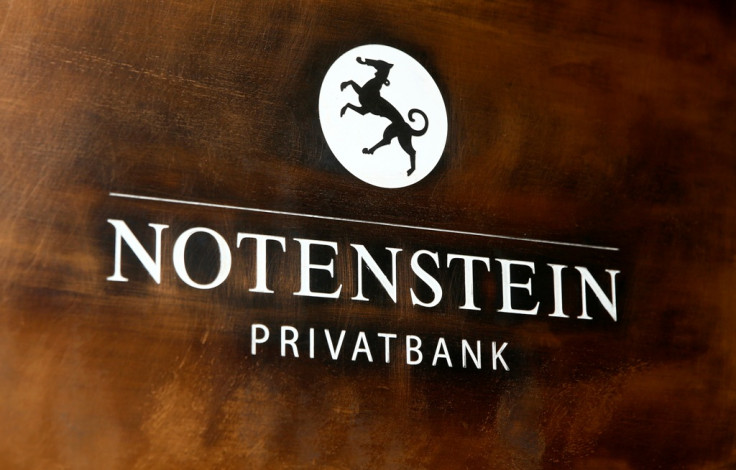 Swiss lender Raiffeisen's unit Notenstein Private Bank has agreed to buy Basel-based rival Bank La Roche, for an undisclosed sum.
Family-run La Roche, among Switzerland's oldest banks, manages assets worth 6.5bn francs ($7bn, £4.5bn, €6.1).
Notenstein said that all business activities and staff of La Roche will be moved to Notenstein over the next six months
But it added that clients with any connection to the US "will be excluded from [the] transaction," as prosecutors there are probing the role of Swiss banks in allegedly helping wealthy Americans dodge taxes.
Raiffeisen Group CEO and Notenstein chairman Pierin Vincenz said in a statement: "The acquisition of the client relationships of Bank La Roche & Co Ltd by Notenstein Private Bank Ltd is part of Raiffeisen Group's diversification strategy and strengthens Notenstein as a competence centre in investment advisory services for private clients..."
While La Roche chairman Johann Jakob La Roche said: "This transaction creates value for our clients, who can now benefit from the comprehensive range of services offered by Notenstein and its asset management units. The values and corporate culture of our two banks are very similar."
Lenders like Notenstein and La Roche, dwarfed by giants UBS and Credit Suisse, are seen by experts as most exposed to the Swiss National Bank's recent decision to allow the franc to float freely, and to impose charges on some franc deposits to discourage haven flows, Reuters reported.
Last month, the Swiss central bank shocked the financial markets by scrapping a three-year-old cap on the franc against the euro and lowering interest rates, a move that boosted the franc.