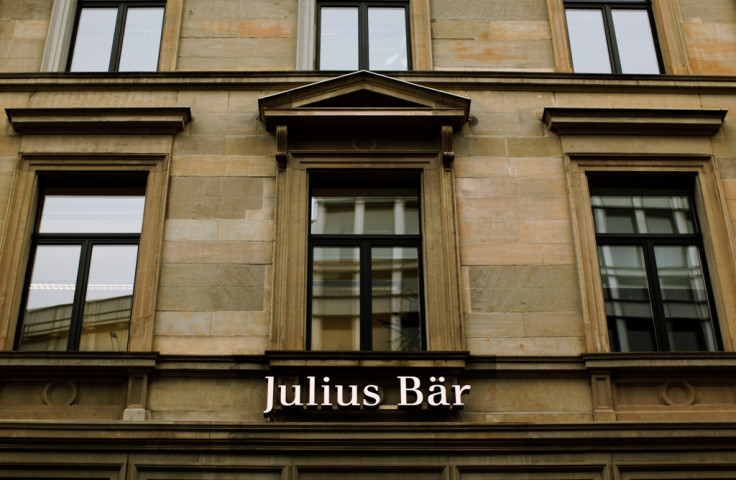 Swiss bank Julius Baer's stock surged on 2 February after CEO Boris Collardi said he was confident of resolving a US tax case this year, and after the bank announced a $108m cost savings programme.
Julius Baer Group's stock was trading 6.84% higher at 10:14 CET in Zurich trade.
Collardi, in a conference call after the bank published full-year results, said that he was confident the bank will resolve, this year, a US probe into its alleged role in helping wealthy Americans evade taxes with hidden offshore accounts.
Meanwhile, the Swiss bank said that it will cut costs and jobs in response to the abrupt appreciation of the Swiss currency.
Collardi said: "We still don't have any news for you on this topic but I am confident that this is now, once and for all, a 2015 topic."
Earlier, the Zurich-based lender said in a statement, "Julius Baer has launched an efficiency programme to reduce the cost base by approximately CHF 100m [$108m, £72m, €95m] on a run rate basis, of which more than half should be effective in 2015.
"Personnel expenses will be decreased by a combination of a controlled hiring and resource reallocation as well as the reduction of approximately 200 positions through natural attrition and staff reductions predominantly in mid- and back-office functions, partly also affecting the integrated IWM business.
"The planned savings of general expenses will be achieved through the short- and medium-term improvement of processes across the Group as well as through lower marketing spending."
The private bank said on Monday that its adjusted net profit for 2014 rose 22% to 586m francs, missing expectations.
It also said that assets under management rose 14% to 291bn francs at the end of 2014.
The Swiss franc was the best performer among G10 currencies in the first month of 2015. The franc rallied post the Swiss National Bank's (SNB) 15 January decision to scrap the EUR/CHF floor rate as the central bank found holding the floor highly expensive with increasing euro supply.
Julius Baer had 5,247 full-time employees at the end of 2014, with over 3,000 based in Switzerland.