Switzerland holding referendum on Universal Basic Income for all citizens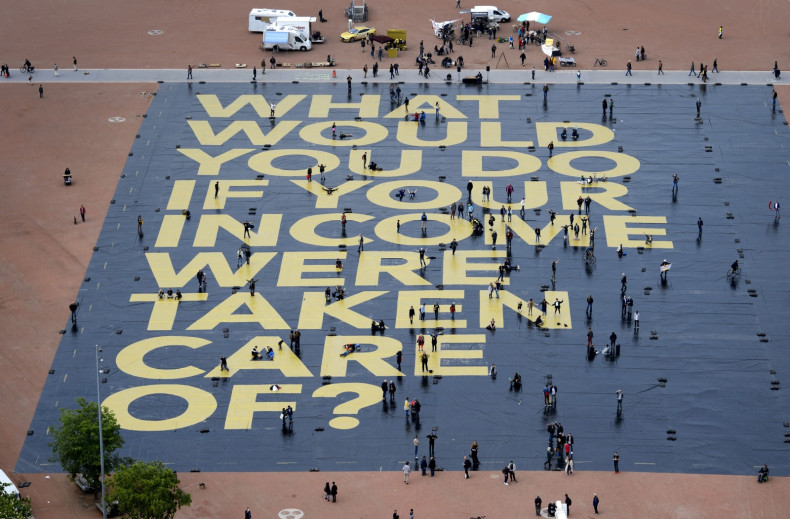 Switzerland is holding a referendum on a Universal Basic Income (UBI), the first country to do so. UBI is a popular initiative launched on 4 October, 2013 by a group of private citizens, calling for an unconditional basic income of CHF2,500 (£1,755, $2,555), to be paid to all adult citizens of Switzerland, whether they work or not. The income should allow the entire population to lead a dignified life and to participate in public life regardless of gainful activity.
More from IBTimes UK
According to the proposal, people who already earn more than CHF2,500 are not eligible for the basic income. Supporters of the initiative say a basic income is necessary as more and more jobs in the workplace are being automated.
Polls suggest only a quarter of Swizz citizens are in favour of the idea, the BBC reported. Gabriel Barta, Vice President of Basic Income Earth Network, said: "A guaranteed income would also release people from the demeaning requirement to prove their lack of income in order to get benefits.
"We need a basic income to allow each person to be his or her own entrepreneur, to choose what work he or she does," he added.
Enno Schmidt, co-founder of Swiss Citizens' Initiative, said: "The intention was to give all people a basic income unconditional in order to create a society with more variety, less fear, and more productivity in a much broader sense. The productiveness in the old sense increases with ever less human labour."
He added: "Separating income and work reveals the value of work. No one should be blackmailed with his livelihood. The right to work is the right to do what you really want to do. This right needs a right to income."
There has been no government support for the initiative. On 17 December, 2015 the council of states (the upper house of Switzerland's parliament) unanimously approved a motion that called for people to vote against UBI in the national referendum. On 23 September, 2015, a similar motion was passed by the national council (lower house).
Luzi Stamm, a member of parliament for the right wing Swiss people's party, told the BBC: "Theoretically, if Switzerland were an island, the answer is yes. But with open borders, it's a total impossibility, especially for Switzerland, with a high living standard.
He added: "If you would offer every individual a Swiss amount of money, you would have billions of people who would try to move into Switzerland."
UBI is one of the five issues that the citizens of Switzerland will vote on in the referendum. The other issues include public transport and public service, amendments to the federal asylum law and amendments to the medically assisted reproduction law.
UBI is under consideration in other European countries like Finland and the Netherlands too. The Finnish government is considering a trial to give a basic income to 8,000 people from low income groups. The Dutch city of Utrecht also has a pilot project that is expected to roll out in January 2017.