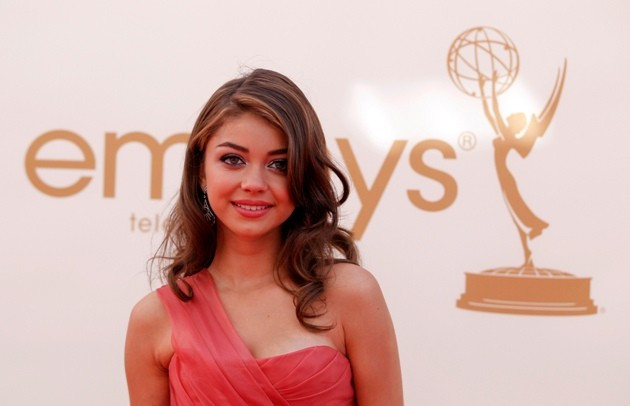 Modern Family star Sarah Hyland has been indecently assaulted by a fan while attending a meet and greet event with cast members in Sydney.
A 29-year-old man has been arrested for indecent assault, police in New South Wales said. The Sydney Herald reports that Hyland, 23, was groped by a fan who had asked her to pose for a photograph during a publicity event at a hotel in Sydney on Thursday night.
New South Wales state police said in a statement on Friday that the 29-year-old man had been charged with indecent assault, which carries a maximum five-year prison term. The accused was reportedly freed on bail to appear in a Sydney court on 14 March.
The Modern Family cast have been shooting an episode for the sixth series in Sydney and Hyland was this week filming scenes on Bondi Beach.
The actress, who plays Hayley Dunphy and whose new movie Vampire Academy premiered in Los Angeles this month, immediately alerted security guards, who called police to the scene. The Sydney Morning Herald reported that she was shaken by the incident, and left the event early.
Later on Thursday, Hyland tweeted an apology to fans for leaving.
The actress's boyfriend, High School Musical actor Matt Prokop, sparked a Twitter row by tweeting an angry message to the "fan", writing: "To the asshole who assaulted Sarah tonight I hope to God you don't see next week."
He later deleted the tweet after social media users accused him of stereotyping Australian men.