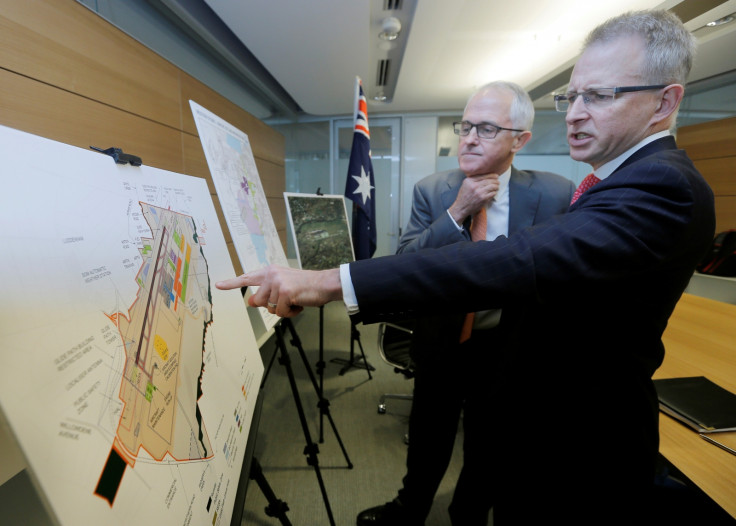 A plan for the Sydney's second international airport has been finally locked down on Monday, 12 December, after Australian Prime Minister Malcolm Turnbull and Federal Infrastructure Minister Paul Fletcher agreed on the proposal.
The project was stuck in political internal strife for 70 years over the world heritage site Badgerys Creek; however, now that it has received the green light, it is set for completion in the mid-2020s, with a single runway and facilities for about 10 million passengers a year.
Fletcher said the new project would prove great benefits for the city and the nation. "There'll be a 3,700-metre runway up to and including an airbus 380. There'll be a terminal that will cater for up to 10 million passengers a year — that is the traffic levels we expect to get to by the early to mid 2030s," he added.
The urban infrastructure minister also said that the airport will create jobs and boost economic activity for Western Sydney, both during construction and also when it will be operational.
"By 2030 it is expected to generate around 9,000 jobs," Fletcher said, adding that the airport's proposed 3,700-metre (2.3 miles) runway will be able to house large Airbus A380 airplanes.
PM Turnbull said that the "need for an airport in western Sydney has been screamingly obvious for many years".
"We are getting on with the job, and this airport will be built ... it will become a catalyst for investment and industry in western Sydney. That is where Sydney's growth is," the prime minister added.
However, the Blue Mountains Council west of Sydney said that this new project will have a serious impact on the world heritage site.
Mark Greenhill, mayor of Blue Mountains City Council, said the plans were incomplete. "I don't know how in my city noise attenuation is going to work, I don't know what the impacts on flora and fauna is going to be. I don't know what the impact on our air quality is going to be. I don't even know where the planes are going to be flying, that's how inadequate this process is going to be," he said.
While, the peak local government body Western Sydney Regional Organisation of Councils (WSROC) President Stephen Bali called the plan premature.
"After 50 years of discussion we still have no real rail plan. It is a 24/7 airport, versus Mascot, which is only 16 hours. There are no flight paths, no noise abatement, no fuel lines ... the Environmental Impact Statement that has been done failed on several grounds," Bali added.