Syria: Kurdish YPG accused of 'ethnic cleansing' of Arabs in battle for Tel Abyad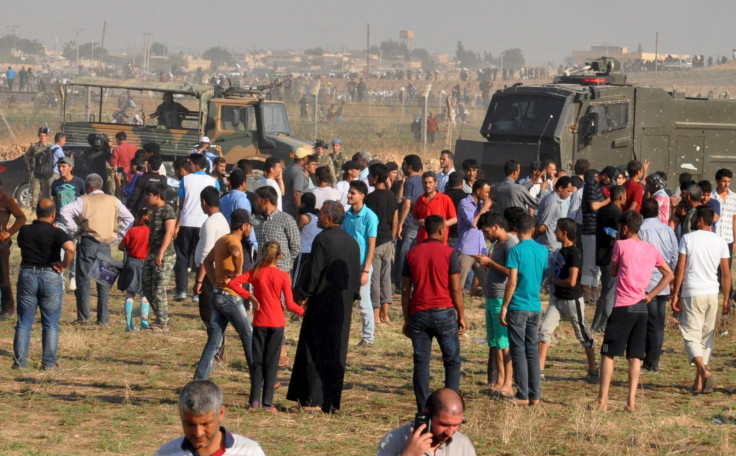 Syrian rebel groups have accused the country's Kurdish YPG militia of committing ethnic cleansing against Arabs and Turkmen in northern Syria.
The serious allegation, which is nonetheless not supported by evidence or reports of ethnic killings, occurred as Kurdish fighters are battling the Islamic State (Isis) in the outskirts of the strategic town of Tel Abyad, on the Turkish border. Fighting between the YPG and IS caused thousands of refugees to escape to Turkey.
Tel Abyad, which is held by IS and is a key supply line for the jihadists' de facto capital of Raqqa, is a mixed town with a population of Arabs, Turkmen and Kurds.
A statement signed by 15 rebel groups, including Islamist Ahrar al-Sham and Jaysh al-Islam, said the cleansing, caused by the Kurdish advance and US-led airstrikes, is concentrated in the northeastern province of Hassakeh.
"YPG forces ... have implemented a new sectarian and ethnic cleansing campaign against Sunni Arabs and Turkmen under the cover of coalition airstrikes which have contributed bombardment, terrorizing civilians and forcing them to flee their villages," the statement read.
It said the cleansing was part of a "terrorist scheme" to help the Kurdistan Workers Party (PKK), a Kurdish separatist group operating in southeastern Turkey. The YPG (People's Protection Units) is the armed wing of the PYD, a movement affiliated with the PKK.
YPG spokesman Redur Khalil strongly refuted the claims according to AP, calling the groups making them "bankrupt."
"Preserving people's dignity is among our priorities, and it is for that that we are offering our blood," he wrote on his official Facebook page Monday.
He said the "unjust accusations were meant to market for the Islamic State group and cover up its crimes."
Clashes between IS and YPG forced 16,000 people to flee in just two weeks. Up to 3,000 arrived at the Akcakale border crossing with Turkey on Monday.
© Copyright IBTimes 2023. All rights reserved.