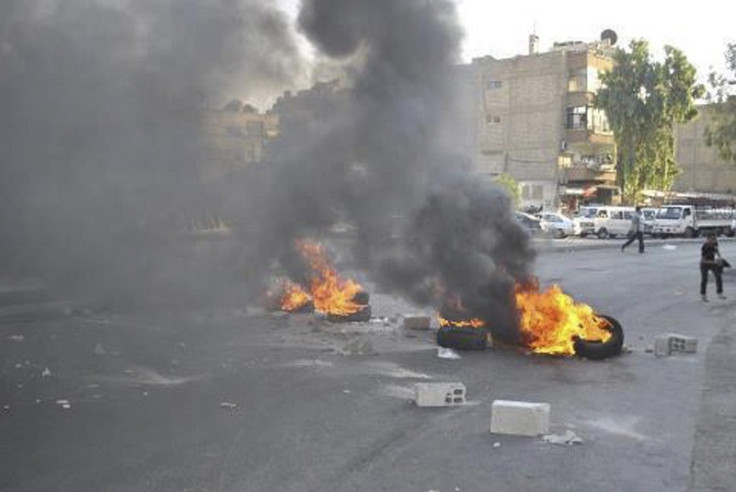 Syrian rebels fighting to overthrow President Bashar al-Assad were fighting Sunday to capture his stronghold and the country's second key city, Aleppo.
Clashes between pro- and anti-Assad forces are continuing in Aleppo while skirmishes are reported in the capital Damascus. Government troops have recaptured the capital from the rebels, who had successfully wrested control from pro-Assad forces.
"There were huge explosions and the gunfire didn't stop for several hours. The uprising has finally reached Aleppo," Aleppo-based activist Mohammad Saeed told the Press Association.
Aleppo has long been a stronghold of Assad's loyalists and forces, and was one of few areas not to have been subjected to rebel attacks.
Although there have been anti-government protests in Aleppo, this is the first fully fledged attack on the city by the Free Syrian Army (FSA). Scores of FSA men have begun to fight local security forces.
Witnesses across the city have reported the sound of heavy gunfire.
Aleppo, which lies around 30 miles (50km) from the Turkish border, has been shaken by the rebels, who have dubbed the operation "Liberate Aleppo". Rebels were reported to have raised their flag on government buildings. Locals in the region are also backing the forces against Assad.
According to reports, at least 18 people have been killed in Aleppo, and a total of 130 people were killed in Syria on Saturday. Buildings have been reduced to rubble by government tanks.
Thousands of residents of both Damascus and Aleppo have fled. Many top government officials live in Aleppo and Damascus. Heavy fighting has also been reported in other provinces, including Hama and Deir al-Zour. Assad's forces have been using helicopter gunships to drive away rebels in the capital.
The rebels have also continued to take control of Syria's border crossings with Iraq, and there is continued concern that the regime might lose control of its chemical weapons stockpile, which is believed to be the largest in the Middle East.
"There are significant amounts of chemical weapons in Syria, and we have to be ready and prepared if the Syrian regime loses control of its chemical weapons arsenal. At the moment, they are maintaining control of it," Bloomberg quoted Israeli defence ministry official and the director of policy and political-military affairs, Amos Gilad, as telling Army Radio.