There is "damning evidence" the Syrian government has bombed civilians in the city of Raqqa, a stronghold of Islamic State (Isis) jihadists, Amnesty International has claimed.
A report published on Tuesday (17 March) provides evidence that President Bashar al-Assad's government forces unlawfully killed up to 115 civilians in a series of aerial attacks on Raqqa between 11 and 29 November, including 14 children.
Some of the attacks, which included air raids on a busy market crammed full of civilians, a mosque, shops, a transport hub, a storage facility and a residential building, should be investigated as potential war crimes, the organisation said.
"Syrian government forces have shown flagrant disregard for the rules of war in these ruthless air strikes. Some of these attacks give every indication of being war crimes," Philip Luther, Middle East and North Africa director at Amnesty International, said.
Devastating toll on civilians
According to the Syrian authorities, the attacks were meant to target members of and bases held by IS, but Amnesty claims evidence shows that most of the target areas held no identifiable military facilities.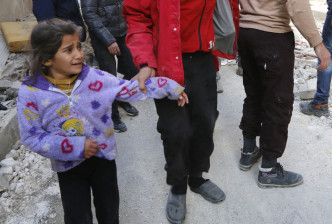 A witness described the scene in the aftermath of the heaviest day of attacks, on Museum Market on 25 November, saying:
"It was a disaster... it is the main market in Raqqa and is usually packed with people during the day, I saw body parts everywhere. I carried 40 bodies to cars, ambulances and pick-ups that transferred them to [hospitals] ... I saw at least 50 people with severe and minor injuries."
The witness said 40 buildings were damaged, with no military bases or checkpoints anywhere in the area.
Another witness to an attack on a heavily-populated area of Raqqa known as Industrial City explained: "I saw body parts everywhere. I saw bodies that were burnt and people who had injured extremities. I also saw a body hanging on the electricity wire, maybe from the blast."
Residents there said there were no IS bases or checkpoints in Industrial City, though IS fighters sometimes used garages in the area to repair their vehicles.
"The residents of al-Raqqa already have to endure the reality of life under brutal Islamic State rule. Punishing an entire civilian population simply because the city where they live is now under Islamic State control can never be justified," Luther added.