Few people are aware the healthcare system in Syria has been systematically and deliberately destroyed in the four years since the outbreak of the civil war. Desperately few trained health workers have been left to tend to the rising number of Syrian civilians in need of medical assistance, hospitals have been destroyed or closed due to a lack of funding and millions have been left without access to essential and basic services.
Pregnant women are one of the most vulnerable groups caught up in the world's biggest humanitarian crisis. One Syrian baby is born a refugee every hour – joining the millions of children and mothers for whom daily life is an exhausting struggle, from searching for clean water and food for their families, to navigating foreign cities or refugee camps while trying to stay safe and avoid harassment, to grappling with threats of physical and sexual violence.
"The role of Syrian women has changed drastically in the last four years," says Dr Rola Hallam, medical director of NGO Hand in Hand for Syria. "The targeting and destruction of the healthcare system, women and child health services have been particularly severely disrupted due to the focus on trauma and emergency healthcare."
The organisation focuses on women and child healthcare and female empowerment projects, opening hospitals for all civilians as well as women-only facilities. "Tens of thousands of women across Syria do not have access to basic services such as antenatal, delivery or postnatal services," she adds.
Pregnant women flee Syria to get medical attention
Of the more than 10.8 million people inside Syria in need of assistance, there are 432,000 pregnant women. Many flee the country with hopes of obtaining medical attention at facilities for displaced women in neighbouring countries.
There are 17,000 pregnant Syrian refugees in Lebanon, 13,000 in Turkey, and 11,000 in Jordan. The prenatal, delivery and postnatal care available to displaced Syrians and refugees will only reach a fraction of these women and their newborns – if they survive.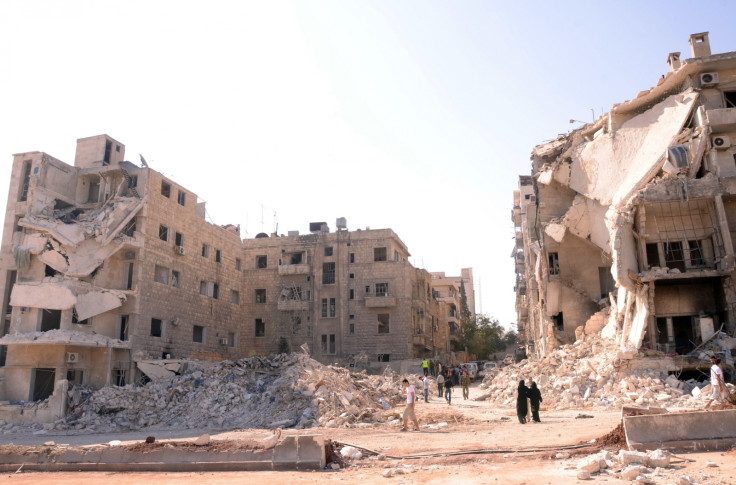 To add to the risks of pregnancy posed by the conflict, the stress and anxiety suffered by Syrian women frequently results in an early labour, as well as other health concerns. Women living in blockaded areas are at greater risk of dying as a result of complications normally preventable – such as vitamin deficiencies, malnourishment or anaemia, which can lead to premature delivery.
Reproductive health is a basic human right. Yet, during the chaos of conflict, a high price is exacted on women's health. Pregnant Syrian women are dying because they are forced to give birth without a midwife or health professional, and because they do not have access to emergency obstetric services. To reach the care they need, they face roadblocks, checkpoints and the danger of conflict.
"Inside Syria, the deterioration of the healthcare infrastructure has meant fewer available facilities, and that women often have to travel quite far and across unsafe areas to reach services," Courtney Phelps, the International Rescue Committee's women's protection and empowerment coordinator, tells IBTimes UK.
"This, combined with restricted movement and curfews in some areas have meant that the rate of home births has significantly increased, introducing grave risk to women.
"Language barriers have produced a new challenge to pregnant women's access to vital healthcare, and numerous examples have been seen of women who may have complications with their pregnancy but are unable to understand or communicate with their treating physician."
As the conflict reaches its fourth year, an understandable sense of hopelessness is hanging over many Syrian women. "Women and girls even to date are differentially impacted by the conflict," Phelps says.
"As they represent the highest proportion of displaced persons and refugees, they are faced with unique risks to their safety and dignity, without protective social networks surrounding them, and often with new burdens to care and provide for their family on their own."