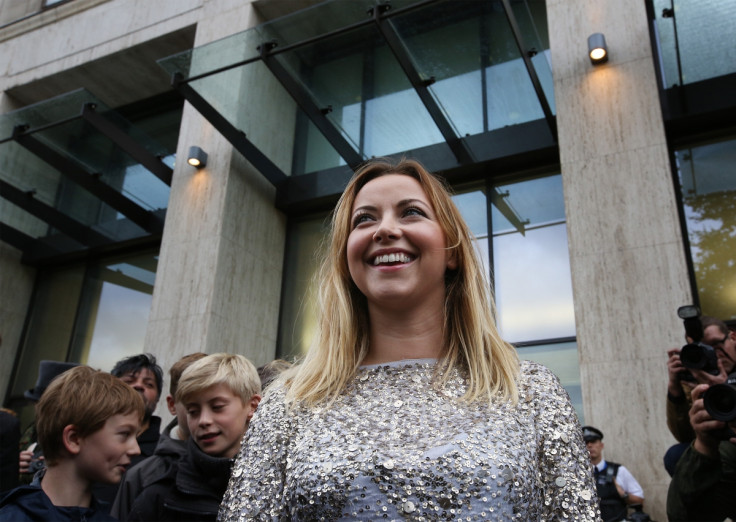 Climate change played a role in Syria's conflict, according to Charlotte Church. Speaking as part of the panel on BBC Question Time, the Welsh singer said drought in the region had caused food shortages, causing a strain on the country and giving rise to the conflict.
Her comments came as a response to a question regarding whether the UK should carry out air strikes in Syria. She pointed out that Syria experienced "one of the worst droughts in its history" between 2006 and 2011 and said not many people knew about this.
"This of course meant that there were water shortages and crops weren't growing," said Church. "So there was a mass migration from rural areas of Syria in the urban centres, which put more strain and resources were scarce etc, which apparently did contribute to the conflict there today."
She then added: "We need to look at what we're doing to the planet and how that might actually cause more conflict in the world."
Following her comments, people took to Twitter to criticise the singer's link between climate change and the Syrian conflict. But soon after the programme ended, Church hit back at her critics with a number of articles on the topic before telling them to "do some research". She then appeared to lashed out at the BBC Question Time audience.
The BBC show was broadcasting from Cardiff, with Stephen Crabb, Stephen Kinnock, Charles Moore and Leanne Wood as the other panellists.
Church certainly is not alone in making the link between climate change and the Syrian conflict. In May, US President Barack Obama said the Pentagon had begun to identify climate change as a "threat multiplier" in conflicts taking place around the world. Speaking at the Coast Guard Commencement ceremonies, Obama said: "It is now believed that drought, crop failures, and high food prices helped fuel the early unrest in Syria, which descended into civil war in the heart of the Middle East."
In March, a report indicated growing evidence to support the fact that extreme weather had increased the chances of violence in countries. Published in the journal Proceedings of the National Academy of Science, experts said Syria was especially vulnerable to the effects of the drought due as there was a rapid population increase in the 1950s.