Syria Civil War: 12 Children Feared Dead as 'Assad's Rockets' Hit School in Qaboun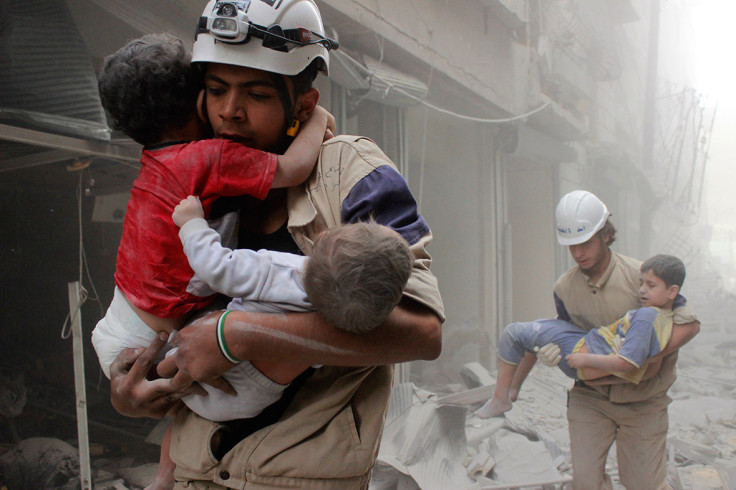 Between five and 12 children are believed to be dead after rocket shells crashed into a school in a rebel-held town east of Damascus in Syria.
The children of the Haya School in Qaboun were struck by three mortars, a local activist told the Associated Press. The Britain-based Syrian Observatory for Human Rights confirmed the attack on Wednesday (5 November).
Rami Abdurrahman of the Observatory said five children were confirmed killed, but the real number was likely to be higher. Other activists have reported the deaths of as many as 12 schoolchildren.
Videos of the incident show at least five young boys lying bloodied and lifeless on the ground of what appears to be a medical centre. The video has been confirmed as genuine by press agencies in the region.
It is not clear who fired the rockets as both pro-government forces who are loyal to President Bashar al-Assad, and rebels opposed to his rule, use the weapons.
However, activists in the town blame Assad's loyalist forces, saying it is "unlikely" that rebels would fire at their own people.
There has been a truce in Qaboun for around five months between loyalist soldiers and rebels, and the town is host to thousands of Syrians who have been forcibly displaced from other rebel-held areas.
Syrian children often fall victim to the country's civil war, now in its fourth year, but are rarely specifically targeted.
© Copyright IBTimes 2023. All rights reserved.