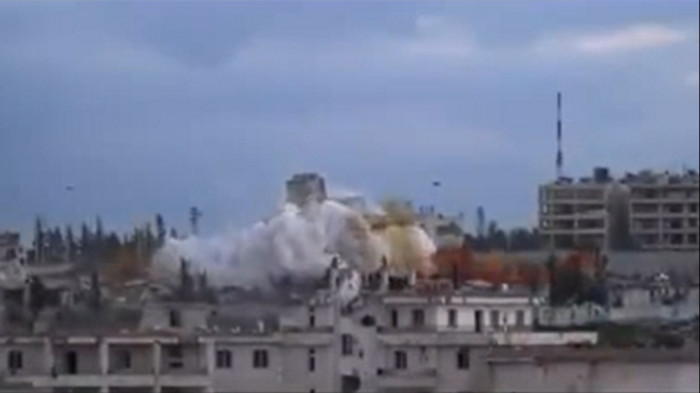 A major attack by Al Qaeda and other Islamist forces against the regime of Bashar Assad in the Syrian city of Aleppo has left dozens of people dead on both sides.
The attack, centring on the feared Air Force Intelligence headquarters in Jamiat al-Zahra, started when rebels detonated a huge bomb in a tunnel beneath or near the building. Locals described what they thought was an earthquake and the European-Mediterranean Seismological Centre (EMSC) recorded a 2.3 magnitude quake as a result of the bomb.
Islamists then attacked the area with guns and the Syrian forces called in air strikes in a bid to repel them. It is unclear to what extent the building was damaged and who is in control.
Rami Abdul Rahman, director of the UK-based Syrian Observatory for Human Rights (SOHR), said those killed were from Air Force intelligence, pro-government Hezbollah forces, rebels and pro-government militiamen.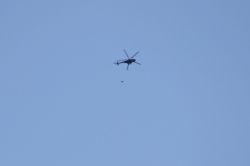 "Part of the building was destroyed. This was a very big explosion. People very far away could hear it," said Rahman. "Clashes are still taking place. The Syrian regime is hitting the area with airstrikes."
The building has special significance for both sides. For Assad's regime it is a symbol of his most feared agency, set up by the late President Hafez al-Assad and which also operates abroad. For rebels the building is a place of terror, where people are imprisoned and interrogated.
Aleppo has been ripped apart by the civil war since 2011, with government forces controlling some areas and rebels other areas. Thousands of civilians have lost their lives, many as a result of "barrel bombs" dropped - despite the denial of Assad - by the regime.
The UN's special envoy to Syria, Staffan de Mistura, has been trying to establish "freeze zones" within the city where local ceasefires would be possible.