Italian Aid Workers 'Kidnapped by Isis'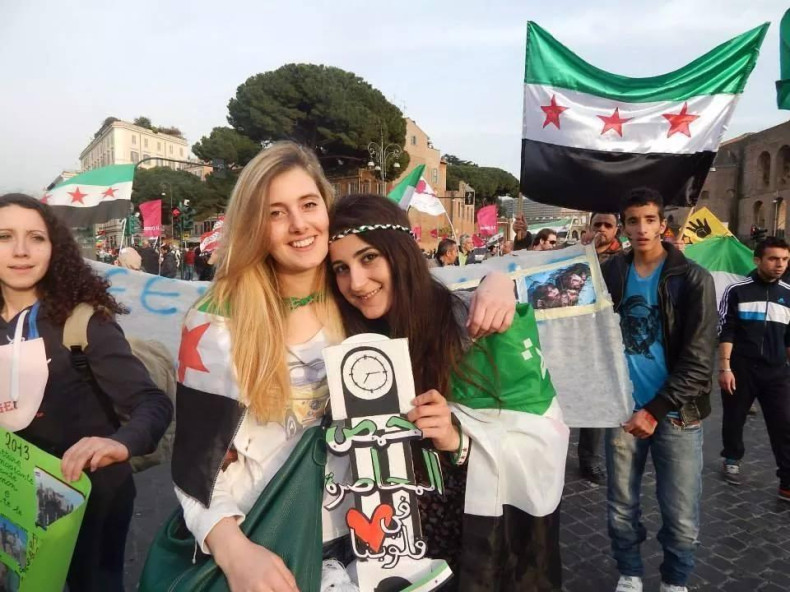 The two Italian aid workers who had reportedly been kidnapped in the rebel-held Syrian city of Aleppo are now in the hands of Isis (also known as Islamic State), according to a report on the Guardian's website.
The duo, identified as Vanessa Marzullo, 21, from Bergamo and Greta Ramelli, 20, from Varese were reportedly abducted on 1 August and taken to the town of El Ismo, west of Aleppo. Jordanian newspaper Assabeel reported that the kidnappers were from an Islamist group that had previously seized Western activists and journalists.
But Martin Chulov on the Guardian reported that the two, along with a Dane and a Japanese national, were seized in or near Syria's largest city and subsequently moved to Raqqa, IS stronghold and headquarters in north Syria.
It is unclear whether IS militants were directly responsible for the kidnappings or if they received the hostages as part of a deal with local militant groups. In the past six months at least 10 European hostages were released after negotiations with Islamist groups demanding a ransom.
Marzullo and Ramelli have visited Syria several times since 2012 as part of humanitarian medical projects. They are founders of the Horryaty Project, which brings medical assistance to war-torn regions, and entered the country on 28 July from the Atma refugee camp.
Following the gruesome beheading of US journalist James Foley, attention is now focused on the captives still in IS possession.
Another American journalist, Steven Sotloff, who contributed to Time magazine and Foreign Policy, was shown on the IS beheading video, with a black-clad militant claiming that his fate depended on US airstrikes in north Iraq.
Meanwhile, a former hostage held by IS militants has revealed Foley had previously tried to escape from his captors. Nicolas Henin, a freelance French reporter who was captured in 2013 and remained a prisoner for 10 months before his release in April, said Foley had received a "brutal punishment" for planning to escape.
The news of his attempted escape comes as the Pentagon announced that in the months leading up to Foley's death, the US launched a risky but unsuccessful rescue mission in Syria.