The conflict in Syria has forced a "doomsday" seed store on a remote Norwegian island in the Arctic to be opened for the first time since the vault was established in 2008. Svalbard Global Seed Vault was devised to keep safe a supply of essential seeds, including beans, rice and wheat, so they can be used if the world experiences a global catastrophe.
The high-security vault, on the Svalbard archipelago 1,300 km (800 miles) from the North Pole, contains 860,000 samples of seeds from all over the world. Run by the Global Crop Diversity Trust the vault, a huge cement structure which sticks out of the ice, is designed so that even if the power was switched off the frozen and sealed seed inside would be safe for at least two centuries.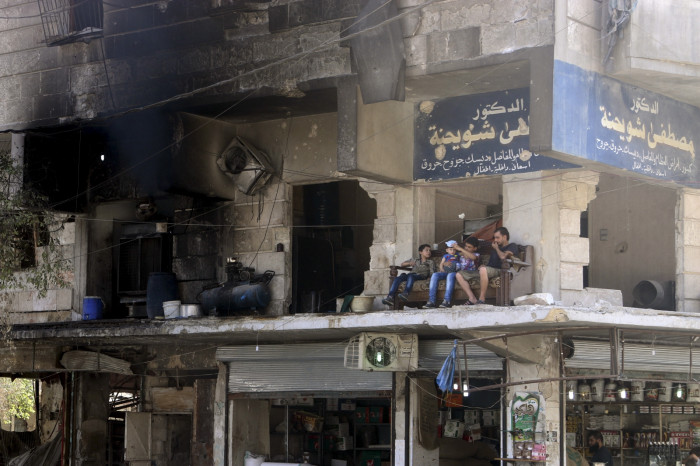 Now however one of the regional centres which 'deposited' seeds at the vault has asked for fresh supplies. The Syrian seed vault based in Aleppo has functioned despite the current crisis which has decimated the region, even managing to keep its cold store running. However many samples have recently been damaged as a result of the conflict which has left 250,000 dead and millions more displaced.
The Beirut-based International Center for Agricultural Research in Dry Areas (ICARDA) now needs seeds, so the Aleppo centre has requested the return of 130 boxes from a total of 325 deposited at Svalbard, containing 116,000 samples altogether. Many of the Aleppo samples are drought-resistant and designed to grow in regions with low rainfall.
Although the Svalbard vault is designed to provide seed security even after a nuclear war or worldwide pandemic, this is not its only purpose. Brian Lainoff, a Crop Trust spokesman, said: "Protecting the world's biodiversity in this manner is precisely the purpose of the Svalbard Global Seed Vault."