Syrian conflict: Dozens of Aleppo civilians killed by surface-to-air- missiles 'fired by Assad forces'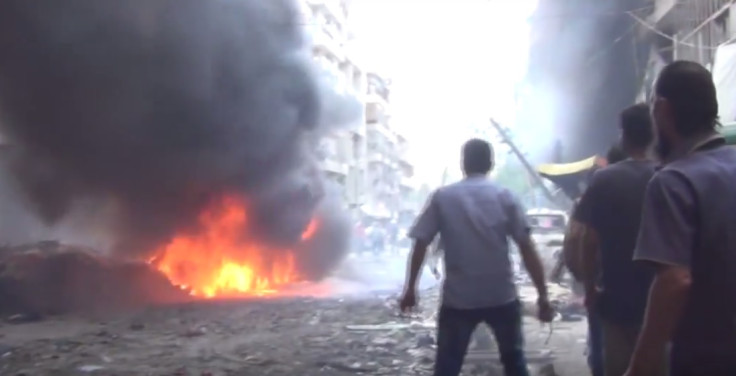 At least 32 civilians are reported to have died after a series of blasts rocked the Syrian city of Aleppo. Local media organisations are reporting the blasts occurred when forces loyal to beleaguered President Bashar al-Assad fired surface to air missiles (SAMs) into a crowded neighbourhood.
The veracity of the claims has not been confirmed, but forces loyal to Assad's regime have been accused of dozens of similar incidents in the past. These have included film of troops dropping barrel bombs on Aleppo and other areas controlled by rebels.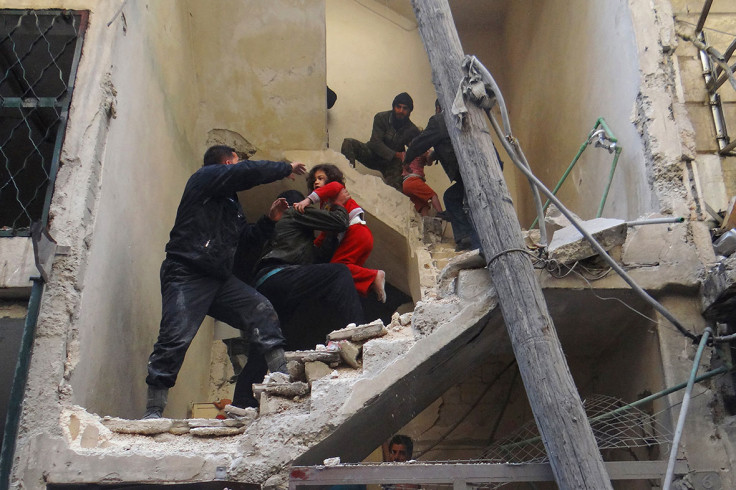 The UK-based Syrian Observatory for Human Rights (SOHR) says 18 people died in the attack, in the Al-Shaar neighbourhood, but local sources told al Jazeera the true figure was at least 32. Graphic video has surfaced online showing local people and emergency services searching the smoking ruins in a desperate bid for survivors. One man holds his head in his hands as he tells the camera: "This is a public market and all of these people were shopping. Every time he (Assad) suffers a defeat, he takes it out on civilians."
"A surface-to-surface missile hit the Al-Shaar neighbourhood. People started gathering, and that's when the army fired more missiles at the same area," said SOHR's head Rami Abdel Rahman. The SOHR catalogues the violence of the civil war which has left 250,000 dead and forced millions of refugees to flee the country for overseas, including Europe.
In recent days Russia's military build-up in the country has been a cause of unease to the West. Along with the Iranian regime, President Putin is attempting to support al-Assad and destroy Isis. On Sunday Russia's embassy in Damascus was hit by a shell apparently fired by rebels. No-one is thought to have been injured.
© Copyright IBTimes 2023. All rights reserved.