British air strikes targeting Islamic State (Isis) in Syria have not been successful in pushing the jihadist group back, Defence Secretary Michael Fallon has admitted. Answering questions from MPs in the House of Commons on 29 February, Fallon said there was "no doubt" that IS (Daesh) was being pushed back in neighbouring Iraq.
"It is being pushed up the Tigris and it is being pushed back west along the Euphrates," he said. "In Syria, the position is much more complicated. We are concerned at some of the more recent reports that may suggest coordination between Syrian Democratic Forces (SDF) and the Assad regime, which is not helpful to the long-term aim of defeating Daesh."
The SDF is an alliance of various militia groups that seeks to oust IS from Syria.
'Extremely concerned'
The RAF has been conducting air strikes against IS in Syria since December, with Fallon insisting that the UK was playing the second most important role in the US-led coalition's campaign. However, he said he was concerned by the lack of tangible military gains in the country and also by reports of IS's growing strength in Libya.
"Daesh is on the back foot in Iraq," the defence secretary stated. "The Iraqi and Kurdish forces, with support from the coalition, have liberated Tikri, Baiji, Ramadi and other cities, and Daesh is being pushed back there. That is not happening yet in Syria and I... am extremely concerned about the proliferation of Daesh along the Libyan coastline."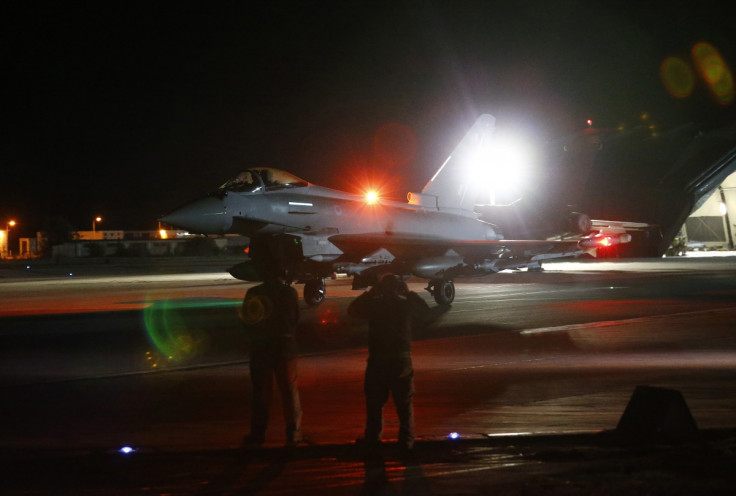 The Ministry of Defence said last month that RAF air strikes had killed or injured just seven IS militants in Syria. Defence officials also revealed that the high-precision Brimstone missile, which Prime Minister David Cameron promised would "cut off the snake's head" in Syria, was not used even once in the country.
Fallon said IS will have to be confronted "across the board" for it to be defeated once and for all. "We have to combat its ideology, we have to cut off its financing and we have to deal with the message that it is putting out to local populations," he stated.
"Preparations for the liberation of both Mosul and Raqqa will require very careful preparation to reassure the Sunni population, particularly of Mosul, that it will be able to enjoy better security once Daesh is thrown out."