Turkey has been trying to persuade the US-led coalition to commit ground forces in Syria to bring the country's five-year civil war to an end, according to sources. Speaking on condition of anonymity, a senior Turkish government official said a ground invasion was the only way to decisively resolve the conflict, which has claimed the lives of more than 250,000 people. However, the official ruled out unilateral military action from Ankara.
Earlier, UN envoy Staffan de Mistura announced that he had secured permission from the Syrian government to deliver humanitarian aid to seven besieged areas after emergency talks in Damascus. The US, Russia and other world powers agreed to push for a temporary "cessation of hostilities" in Syria by the end of the week, but Syrian President Bashar al-Assad has warned that a ceasefire would be "difficult" to implement.
Call for ground forces
Turkey maintains that Assad must be removed from power for there to be lasting peace in Syria, while it is also critical of Russia's intervention in the conflict backing the regime. Ankara pointed the finger at Russia after air strikes struck several schools and hospitals in northern Syria on 15 February, but Moscow has rejected the allegations.
Relations between the two countries have been tense since a Russian bomber was shot down by a Turkish F-16 fighter jet in November last year. "We want a ground operation with our international allies," a senior Turkish official told the AFP news agency in Istanbul. "There is not going to be a unilateral military operation from Turkey to Syria. [But] without a ground operation it is impossible to stop the fighting in Syria."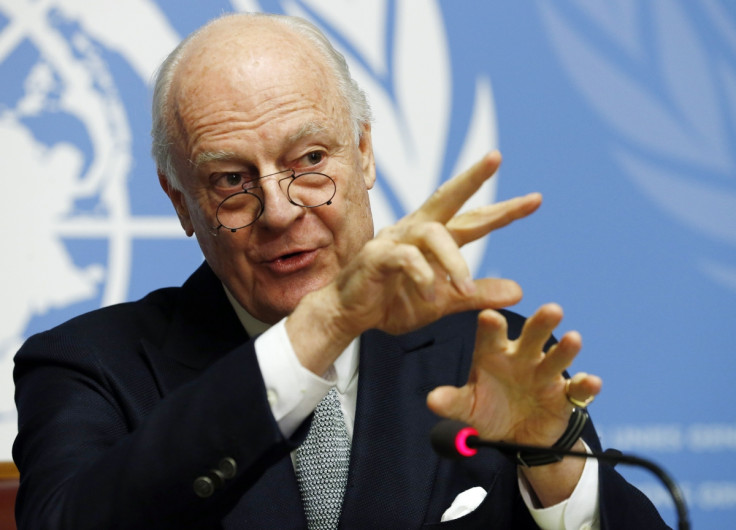 Nato member Turkey has been shelling Kurdish positions in northern Syria since 13 February, according to the Syrian Observatory for Human Rights. Meanwhile, the UN Office for the Coordination of Humanitarian Affairs said that the Syrian regime had approved humanitarian access to seven besieged areas across Idlib and Damascus.
"It is clear it is the duty of the government of Syria to want to reach every Syrian person wherever they are and allow the UN to bring humanitarian aid," De Mistura said in a statement on 16 February. "Tomorrow we test this."