The wife of Syria's President Bashar al-Assad claims she was offered safety and protection for her children and money to leave the country and claim asylum, but rejected the offer outright. Asma Assad, who was born in London, also accused Western media of only focusing on child victims from one side in the ongoing conflict, ignoring the children killed by rebels and the West.
In a rare TV interview, which was conducted in her native English with Russian channel Russia 24 and screened on Tuesday (18 October), Asma said enemies of her husband and the Syrian regime had offered her a way out of the country. However, she said she hadn't been tempted and hadn't even left Syria since the start of the conflict.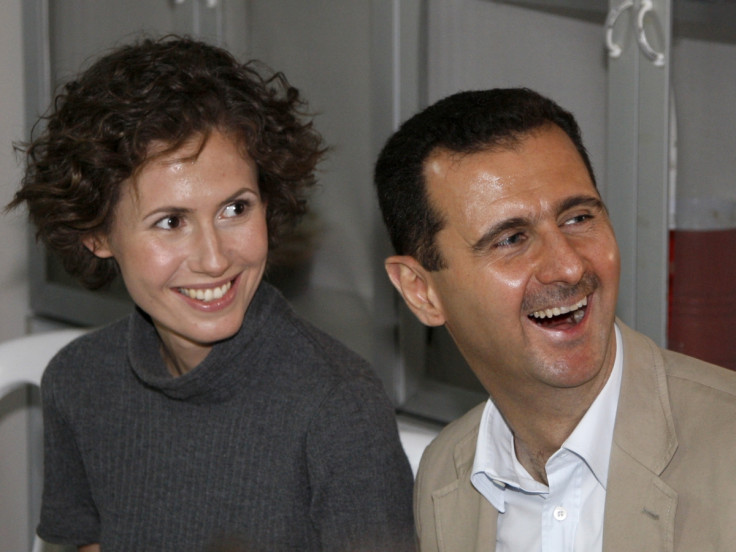 "I've been here since the beginning and I never thought of being anywhere else at all," said Asma, reports Reuters. "Yes I was offered the opportunity to leave Syria or rather to run from Syria. These offers included guarantees of safety and protection for my children and even financial security. It doesn't take a genius to know what these people were really after. It was a deliberate attempt to shatter people's confidence in their president."
Asma conceded that all sides had suffered tragedy in the five-year conflict, in which hundreds of thousands have been killed, but said the Western media rarely showed the suffering of ordinary Syrians who supported the regime and who had come under attack by rebel groups. "There is not a family in Syria that has not lost a loved one," said Asma, reports The Guardian. "Today parents are attending the funerals of their children rather than their weddings."
Forces loyal to Asma's husband Bashar and their Russian allies have announced a "humanitarian pause" in the attack on the city of Aleppo, to take place between 08:00 (05:00 GMT) and 16:00 on Thursday (20 October). Air strikes have already been halted in the city, where hundreds of civilians have died in recent heavy bombing raids carried out by Russia and the Syrian regime.