US Secretary of State John Kerry says he has reached an outline agreement with Russian President Vladimir Putin to push for a political settlement to the Syrian conflict. In a press conference alongside his Russian counterpart Sergei Lavrov in Moscow, he stated that the two countries had agreed to establish "a framework for a political transition", along with a new draft constitution by August.
Kerry added that Washington and Moscow would push the Syrian regime and opposition in the next few days to hold direct talks with each other. The warring parties in the Syrian Civil War convened in Geneva on 14 March for a new round of "proximity talks", which involve UN diplomats shuttling back and forth between the rival delegations in separate rooms.
A stumbling block in the negotiations is the fate of Syrian President Bashar al-Assad — the US and its allies insist Syria's civil war cannot end while he remains in power, while Russia and Iran say the Syrian people should be the ones to decide his fate.
Political settlement
"Russia will have to speak itself as to what it is going to choose to do in order to help Mr Assad make the right decisions, but we agreed today that we will accelerate the effort to try to move the political process forward," Kerry said. "I believe Russia is fully engaged in this effort, and all of us are going to try to get President Assad to make the right decision in these next days to engage in a political process that results in a genuine transition and in peace for Syria."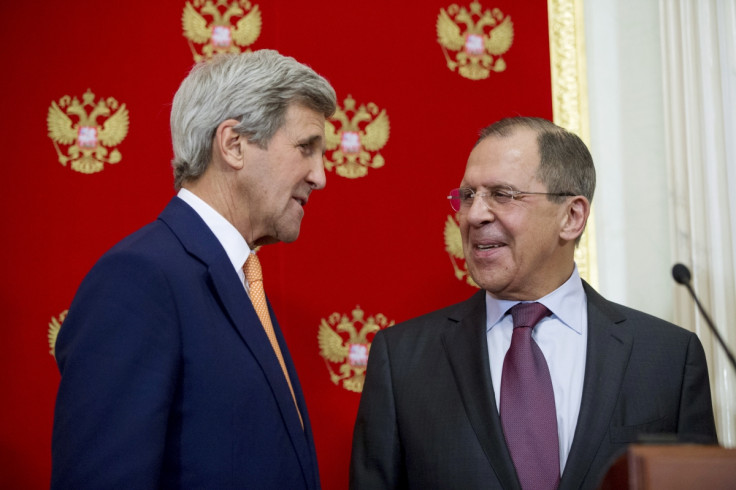 Lavrov did not comment on the political future of Assad, but said Moscow will do its utmost to ensure that the current truce in Syria continues to be upheld. "We are urging all the participants of the Syrian conflict to take additional steps to release the prisoners and the detainees, and I believe the most important thing at this stage — we have agreed to boost our efforts in creating the necessary conditions for political process in Syria," he said.
"The political process should come to the agreement of the Syrians themselves." Analysts say the Geneva peace talks have taken on a new sense of urgency following Russia's surprise decision to withdraw the majority of its forces from Syria earlier this month, ending a six-month military intervention on the side of regime forces.
More than 250,000 people have been killed in Syria since fighting broke out between regime forces and rebels in March 2011.