Syria: Evacuations resuming days after convoy bombing kills over 100 people
The suicide bombing hit buses of evacuees from al-Foua and Kefraya, killing more than 60 children.
The evacuation of thousands of people from four besieged areas of Syria resumed on Wednesday (19 April), days after a suicide bombing that killed over one hundred evacuees in a convoy that was part of the same reciprocal agreement.
Some 45 buses carrying 3,000 people left the rebel-besieged Shi'ite villages of al-Foua and Kefraya near Idlib for government-controlled Aleppo. A convoy of 11 buses carrying some 500 people, including opposition fighters, left Madaya and al-Zabadani, near Damascus made their way the northern rebel-held Idlib province.
The opposition-run Syrian Observatory for Human Rights also reported the transfer, which it says includes 800 armed men from both sides. Some 160, mostly gunmen, had remained in Zabadani. The buses left Zabadani, and state television declared the town free of gunmen. The government-controlled Central Military Media later said an area of about 50 square kilometres had become clear of all opposition fighters.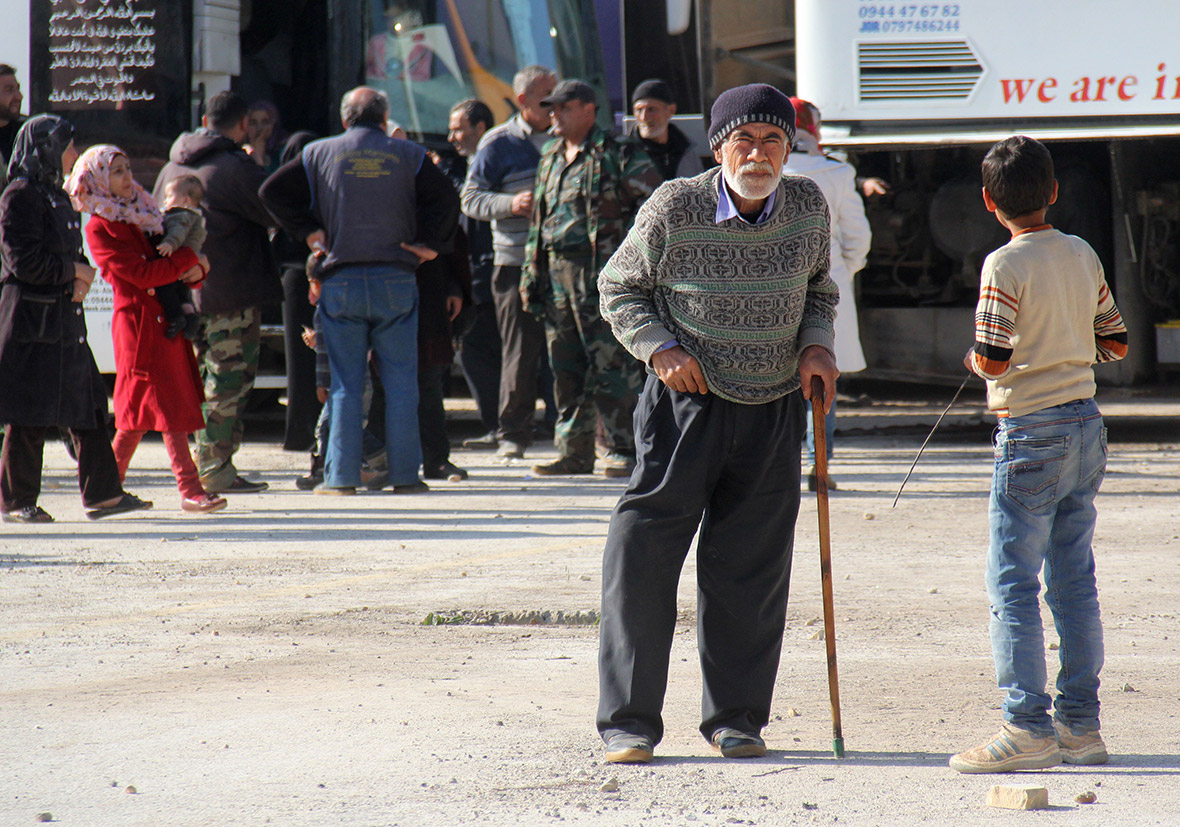 Saturday's bombing of a convoy of evacuees from al-Foua and Kefraya resulted in the deaths of over one hundred people – more than 60 were children, the war monitor, the Britain-based Syrian Observatory for Human Rights, told Reuters. Many of the rebel fighters who guarded the buses were also killed. No one claimed responsibility for the attack, which the government blamed on the rebels.
On Wednesday, three buses carried wounded people from Saturday's convoy attack, as well as the remains of those who had died, the Hezbollah military media unit reported.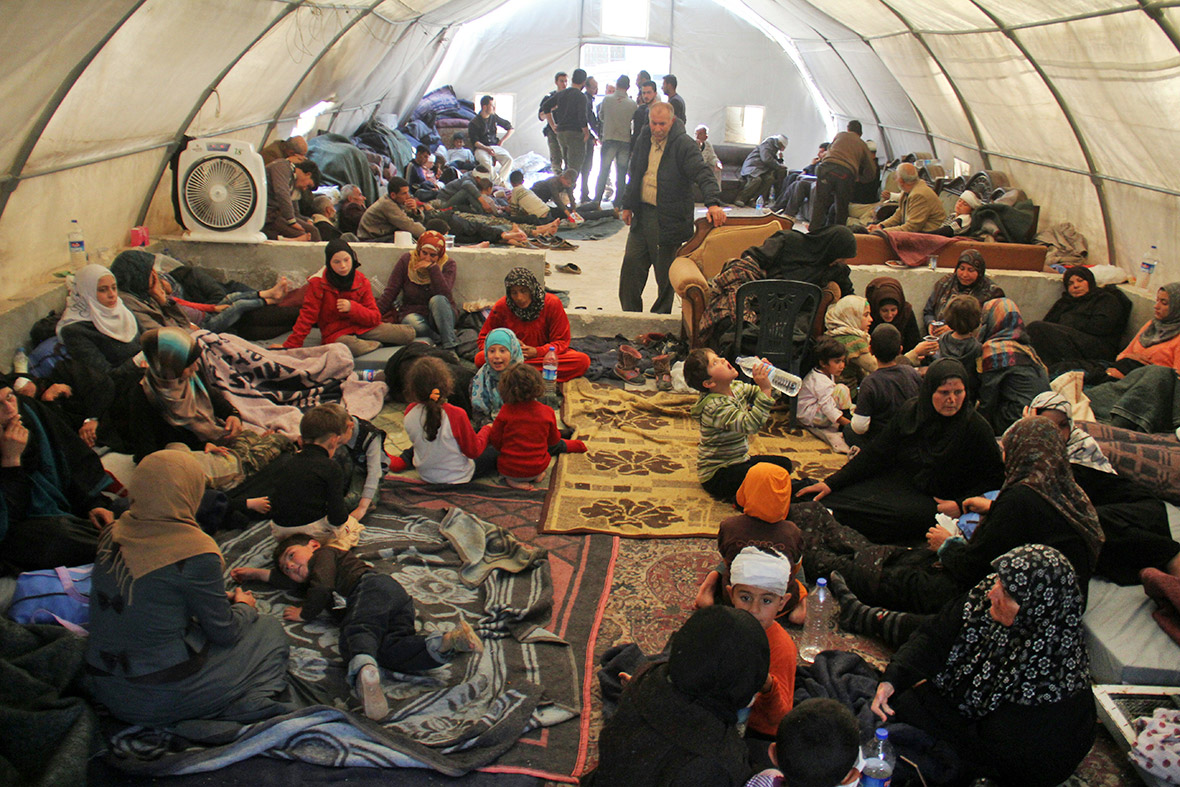 Reflecting fears of further violence, Amer Burhan, a medical worker from Zabadani, told the Associated Press that buses carrying residents from the pro-government areas were held in the opposition areas until the busses carrying rebels had departed.
The transfer deal is not overseen by the United Nations. Critics say the string of evacuations, which could see some 30,000 people moved across battle lines over the next 60 days, rewards siege tactics and amounts to forced displacement along political and sectarian lines.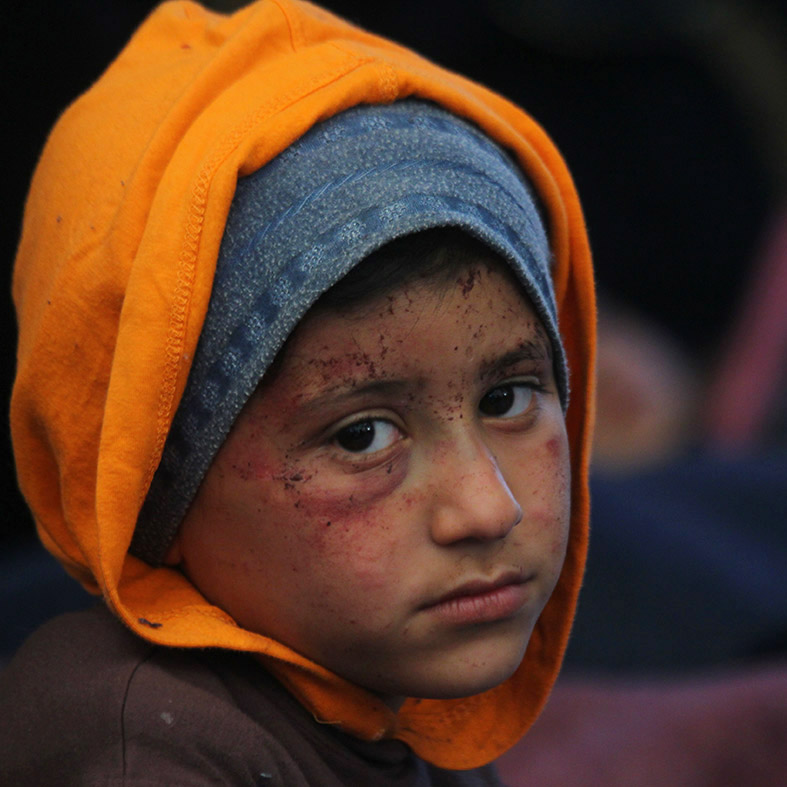 All four areas have been under siege for years, their fate linked through a series of reciprocal agreements that the UN says have hindered aid deliveries.
Residents of Madaya and Zabadani, formerly summer resorts, joined the 2011 uprising against President Bashar al-Assad. Both came under government siege in the ensuing civil war. Residents of al-Foua and Kfarya, besieged by the rebels, have lived under a steady hail of rockets and mortars for years, but were supplied with food and medicine through military airdrops.