North Korean leader Kim Jong-un opened a new residential complex on Ryomyong street, Pyongyang on Thursday (13 April) as tensions on the peninsula mount.
A series of skyscraper apartment blocks have been put up in just over a year along Ryomyong Street, which runs out of downtown Pyongyang, past North Korea's top university and down to the palace where the country's past leaders are kept embalmed. One of the apartment buildings is 70 stories high, making it Pyongyang's tallest.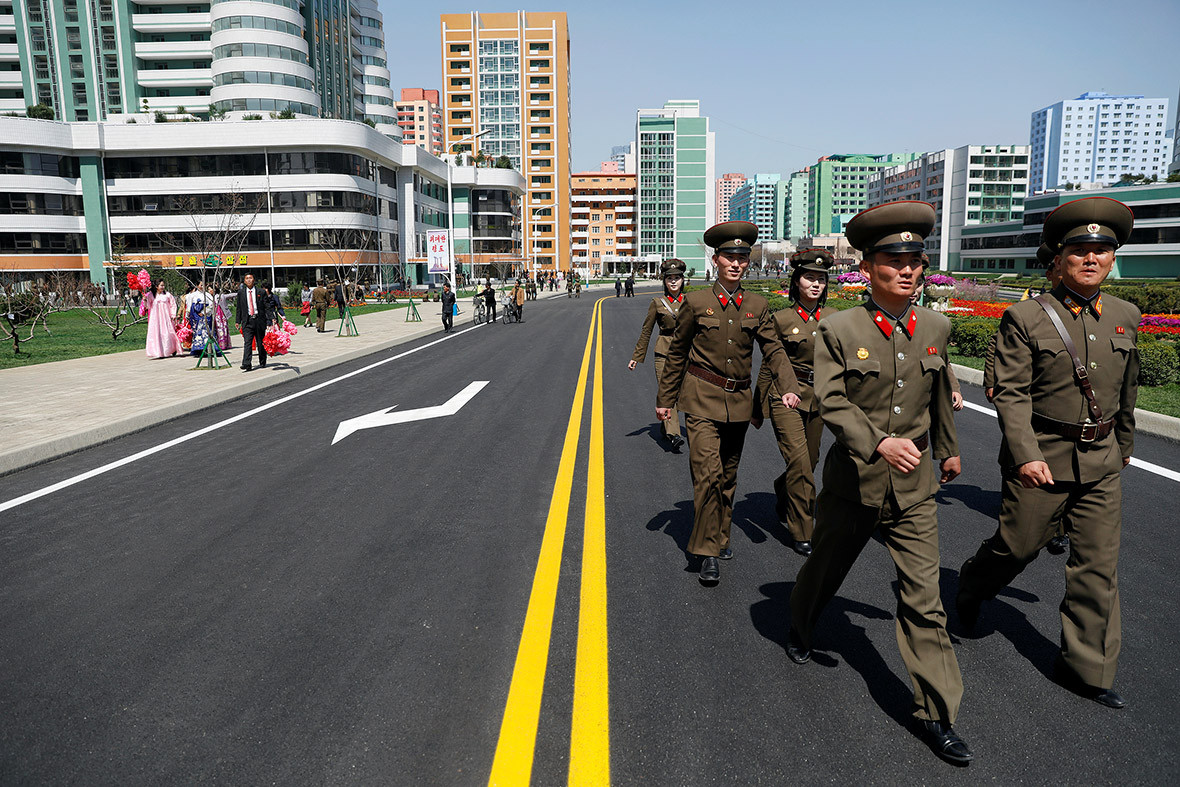 North Korea's premier Pak Pong-ju said that the successful completion of the complex is ''scarier'' than hundreds of nuclear bombs' for their enemies. "Truly, the construction of Ryomyong street is a significant great event, which shows the single-hearted unity of our party and the people, as well as the development potential of socialist Korea. It is scarier than the explosion of hundreds of nuclear bombs above the enemies' heads," Pong-ju said, during the ceremony.
The construction has gone on at breakneck speed, interrupted only by flooding in northeastern North Korea last autumn, when resources where temporarily diverted to reconstruction of homes there.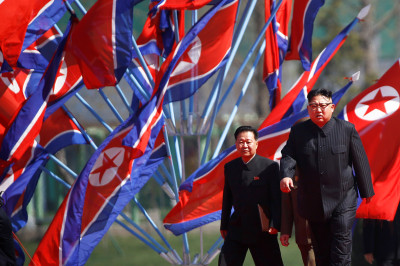 South Korea said on Thursday it believed it would be consulted by the United States before any possible pre-emptive US strike against Pyongyang. China urged the North to halt its nuclear programme in exchange for greater protection from Beijing. With a US aircraft carrier group steaming to the area, tensions on the Korean peninsula grew this week amid concern that the reclusive North could soon conduct its sixth nuclear test or more missile launches in defiance of United Nations sanctions.
"This is simple. We have the strength of military first policy made by great leaders and the power of nuclear state developed by dear respected leader Kim Jong-un, that's why we feel reassured and completely calm in our hearts." Pyongyang resident Kim Son Guk told Reuters.
China, North Korea's sole major ally and benefactor, has called for a peaceful resolution after a sharp rise in rhetoric between the United States and Pyongyang.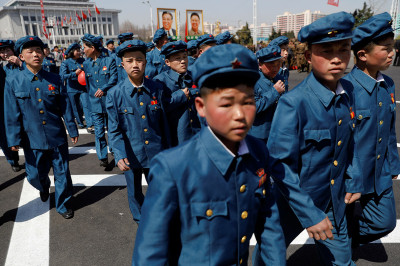 Saturday (15 April) marks the 105th birthday of national founder Kim Il Sung, and North Korea has a history of connecting landmark construction projects to important dates. The most recent previous example is another new street, Mirae Street. It was built in time for the 65th anniversary in 2015 of founding of North Korea's ruling Worker's Party.