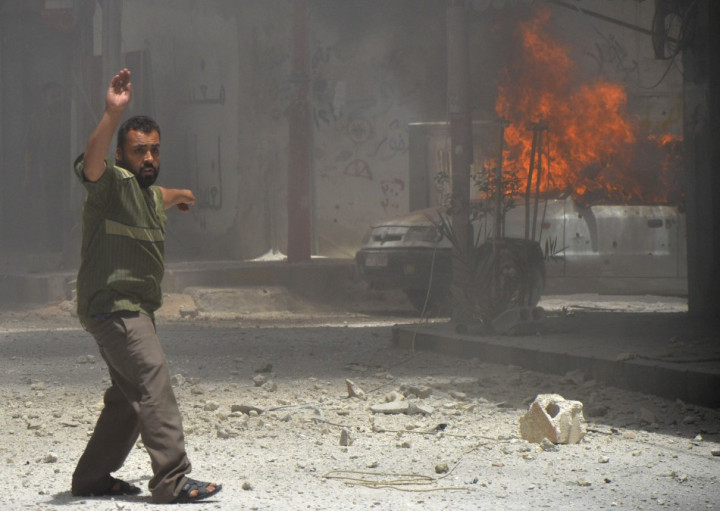 Syria is turning into the global headquarters of jihadist militants as thousands of Islamist radicals flock to join the country's ongoing civil war, according to Israel's military intelligence chief.
Major General Aviv Kochavi, the head of the Israeli Defence Forces' (IDF) military research arm, warned the unrest in Syria is attracting thousands of militants from across the world - and will threaten all the countries located in the region.
"Before our eyes, right in our backyard, a global centre for jihad is developing [in Syria], which can affect not only Syria and Israel but also Lebanon, Jordan, and the Sinai Peninsula, and can radiate to the entire region," Kochavi said during a graduation ceremony for intelligence officers.
He added "Syria is one of our biggest enemies, and it's becoming a regional center for jihad - who are also enemies of Israel."
Syrian rebel group Jabhat al-Nusra announced in April it was merging with the Iraqi arm of al-Qaida and will take orders from Ayman al-Zawahiri, the leader of al-Qaida.
The conflict in Syria is already having an enormous impact on its neighbouring countries and is threatening to snowball further.
The uprising-turned-civil war in the country is inviting "thousands of radical jihadi activists from the area and the world, who are basing themselves in the country, not only to topple Assad, but also to promote the vision of an Islamic religious state," said the top Israeli intelligence official.
Israel has also warned Syria that it would "respond accordingly" if the provocation continues.
Meanwhile Israel's ambassador to the UN, Ron Prosor, told a Security Council meeting "I have said it before and I'll say it again, Assad has chemical weapons. The situation is made all the more dangerous by the fact that Assad has received advanced weapons systems that Israel simply cannot allow," according to Iran-based Press TV.
Some of the al-Qaida-linked rebel outfits fighting against Syrian President Bashar al-Assad are reportedly keeping nearly 200 Kurdish civilians hostage, including several women and children. The hostages have been kept in the towns near the Syria-Turkey border, according to the Russian foreign ministry.
"In these areas, there has long been confrontation between the troops of the international extremists affiliated with al-Qaida and local Kurdish militias who stood up to protest their homes from attacks by radical Islamists," said the Russian foreign ministry on their website.
Turkey has also stepped up its security in the bordering region with Syria over fears of violence spilling over.